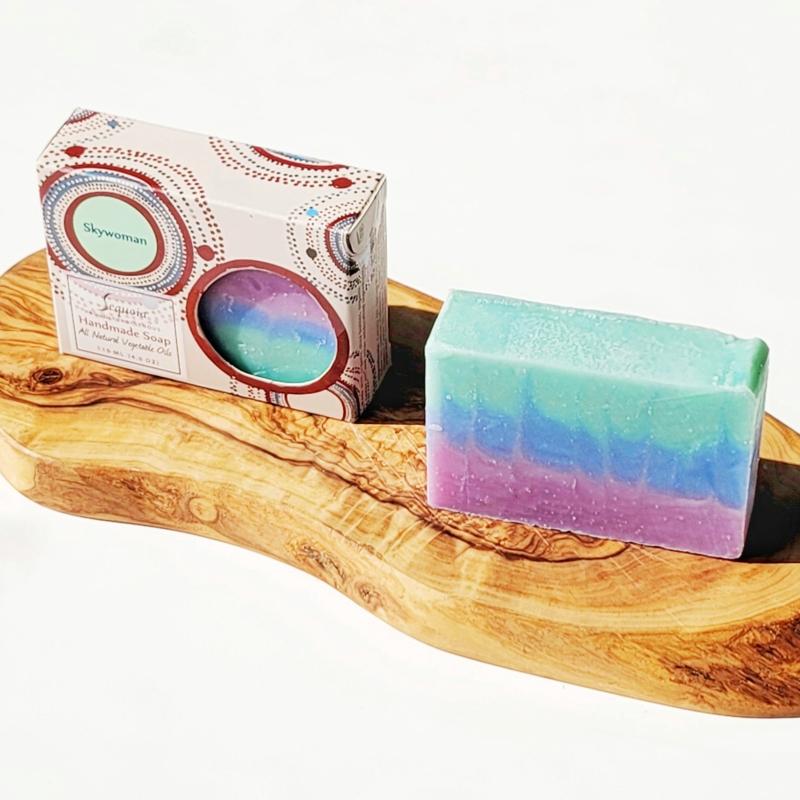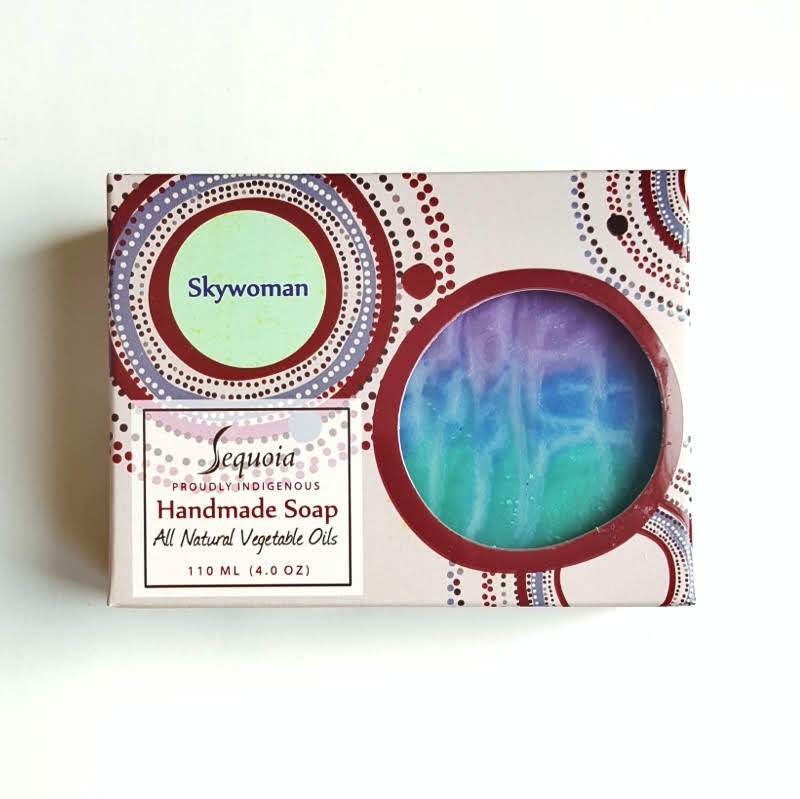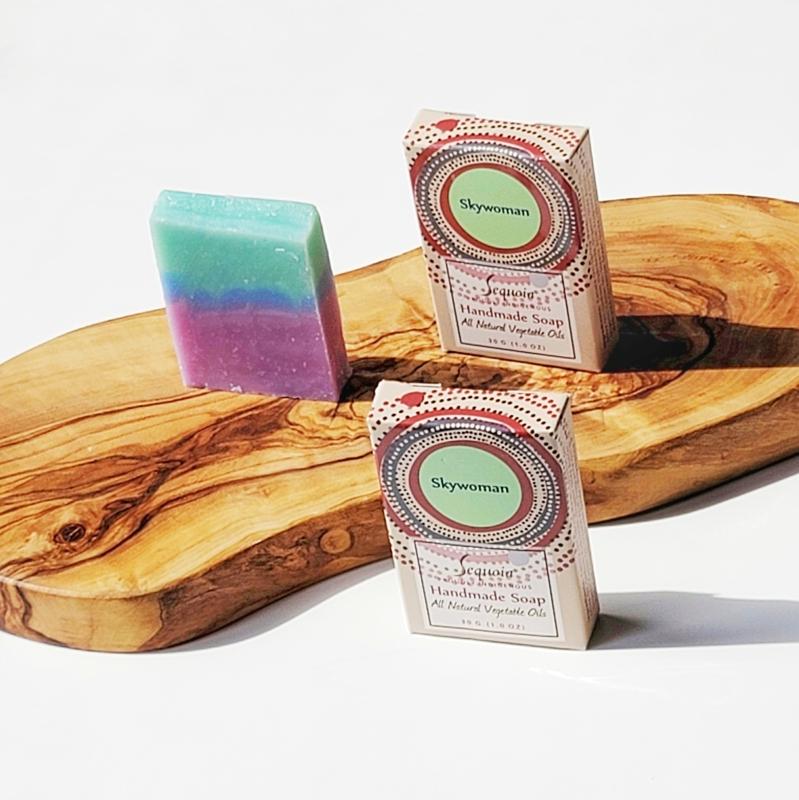 Scent Family:
Citrus + Floral
Description: Plumeria flowers mixed with a blend of citruses
Details: Three layers represent the earth, the water, and the skyworld. An old Iroquoian legend says: Skywoman came from her home above the heavens on a beam of light. She was placed by geese on the back of the turtle. Using a small bit of mud from the bottom of the endless sea, she sang and danced until a great land had been created that she called Turtle Island. The scent of our Skywoman soap is mystical and wonderous. The citrus-like background comes through under the sweetness of fruits, elegant softness of beautiful flowers, and finished off with a slight ocean spray touching the air.
• hydrates dry skin
• made with organic shea butter
• made with organic castor oil
• 98% natural ingredients
Directions: Use daily in bath or shower. For a longer lasting bar make sure you do not leave in a puddle of water where the soap may become soggy. Or even better, alternate between 2 bars so that there is an extra day of drying time between uses.
Size/Weight: 4 oz
Ingredients: Canola Oil, Water, Coconut Oil, Olive Oil, Sodium Hydroxide, Organic Shea Butter, Organic Castor Oil, Stearic Acid, Fragrance Oil, Blue 1, Hydrated Chromium Green Oxide, Ultramarine

• Natural Ingredients
• Safe Synthetics
Favourite scent!
Skywoman is one of my favourite Sequoia scents, and I love it as a soap as well.
Bright and dazzling
This scent is the most fruity and happy out of the ones I tried, I also have it as a body lotion and I like to moisturize my hands with it to feel more energy during the day, it's yummy
Lovely soap
The fragrance is beautiful and the soap cleans well. I would buy this again when I run out.
Merveilleux!
Superbe, ça fait de beaux cadeaux pour mes amies... ou pour moi-même!