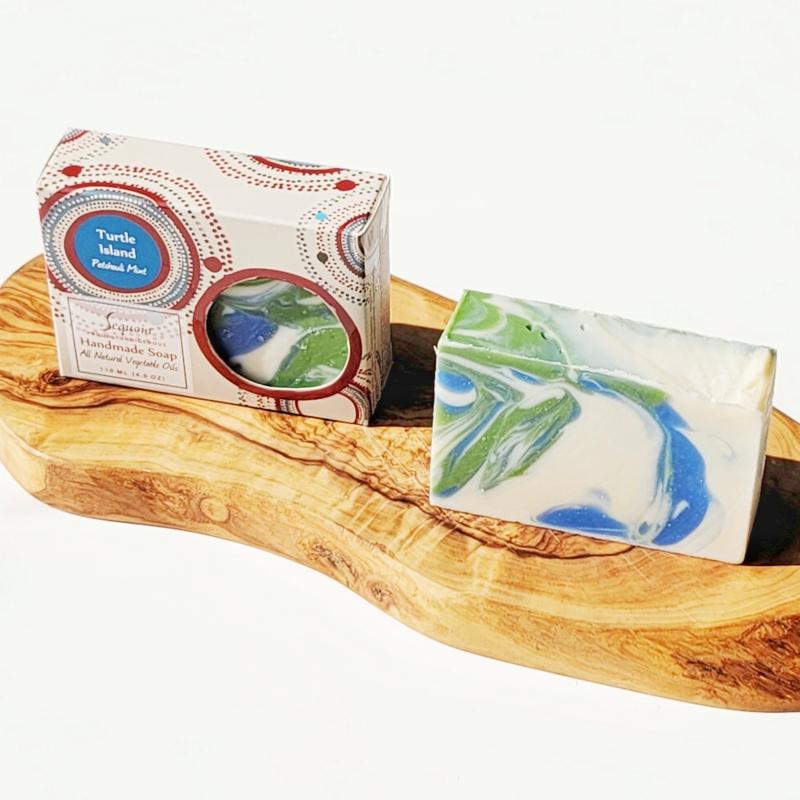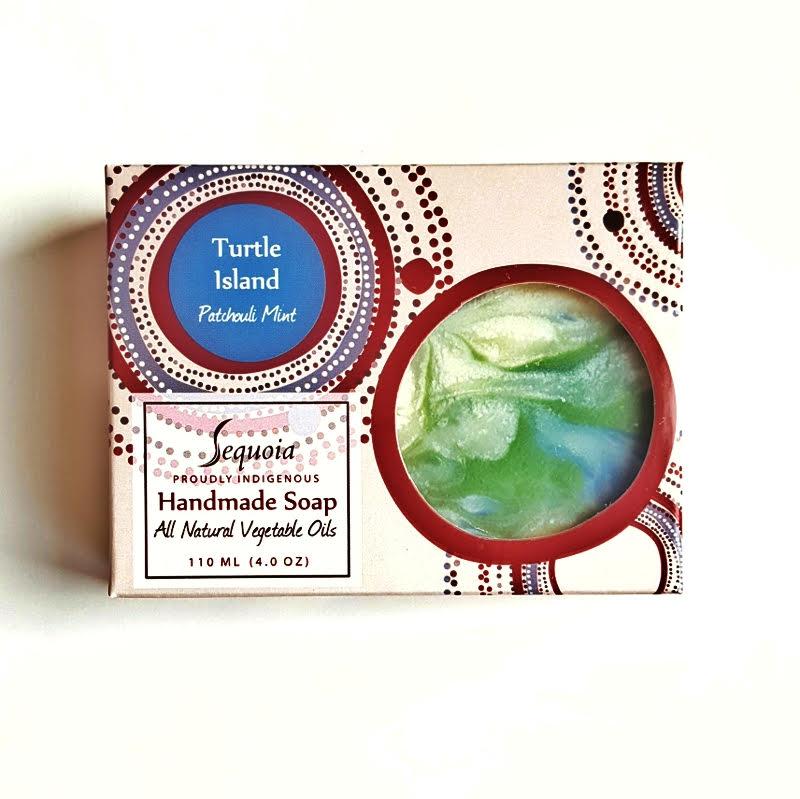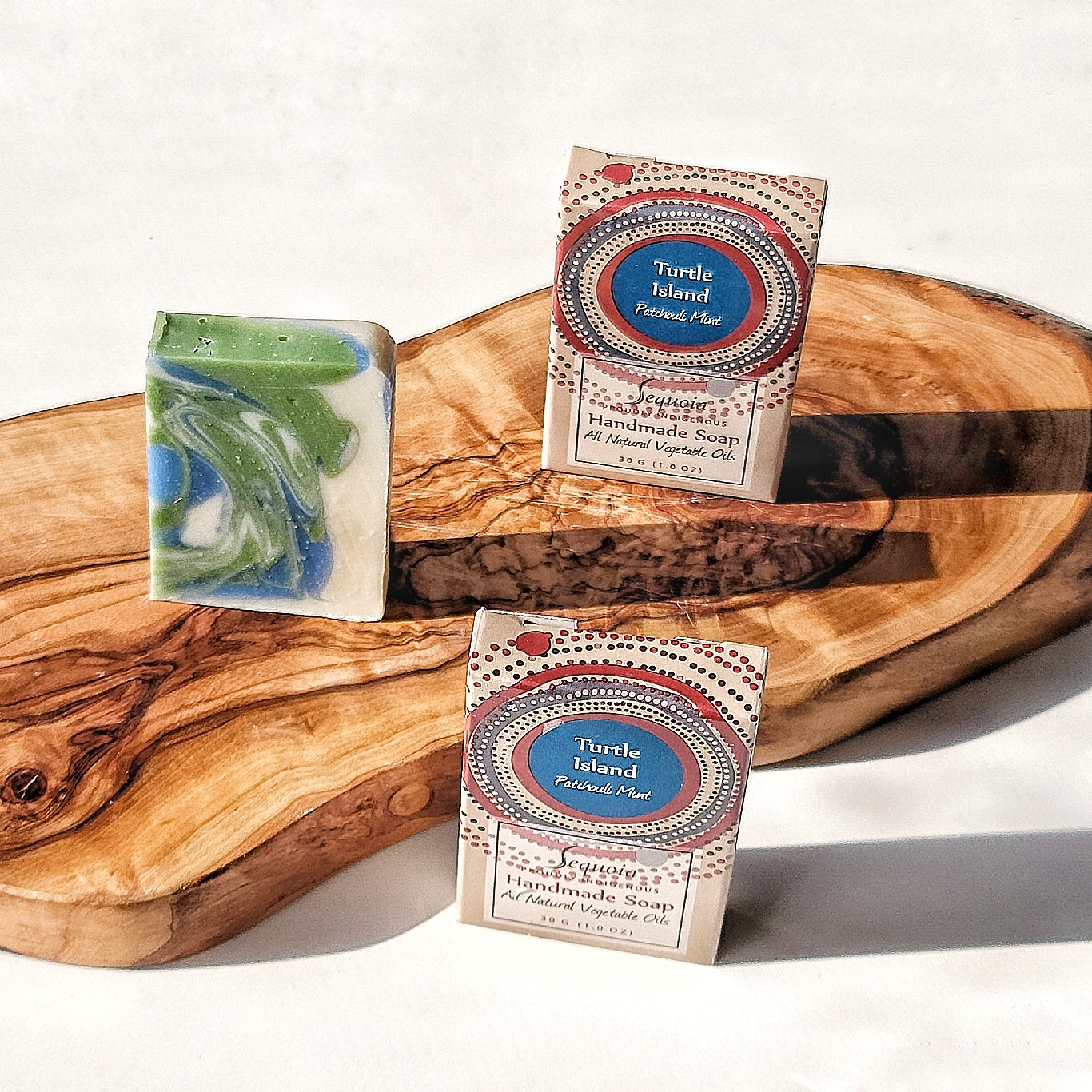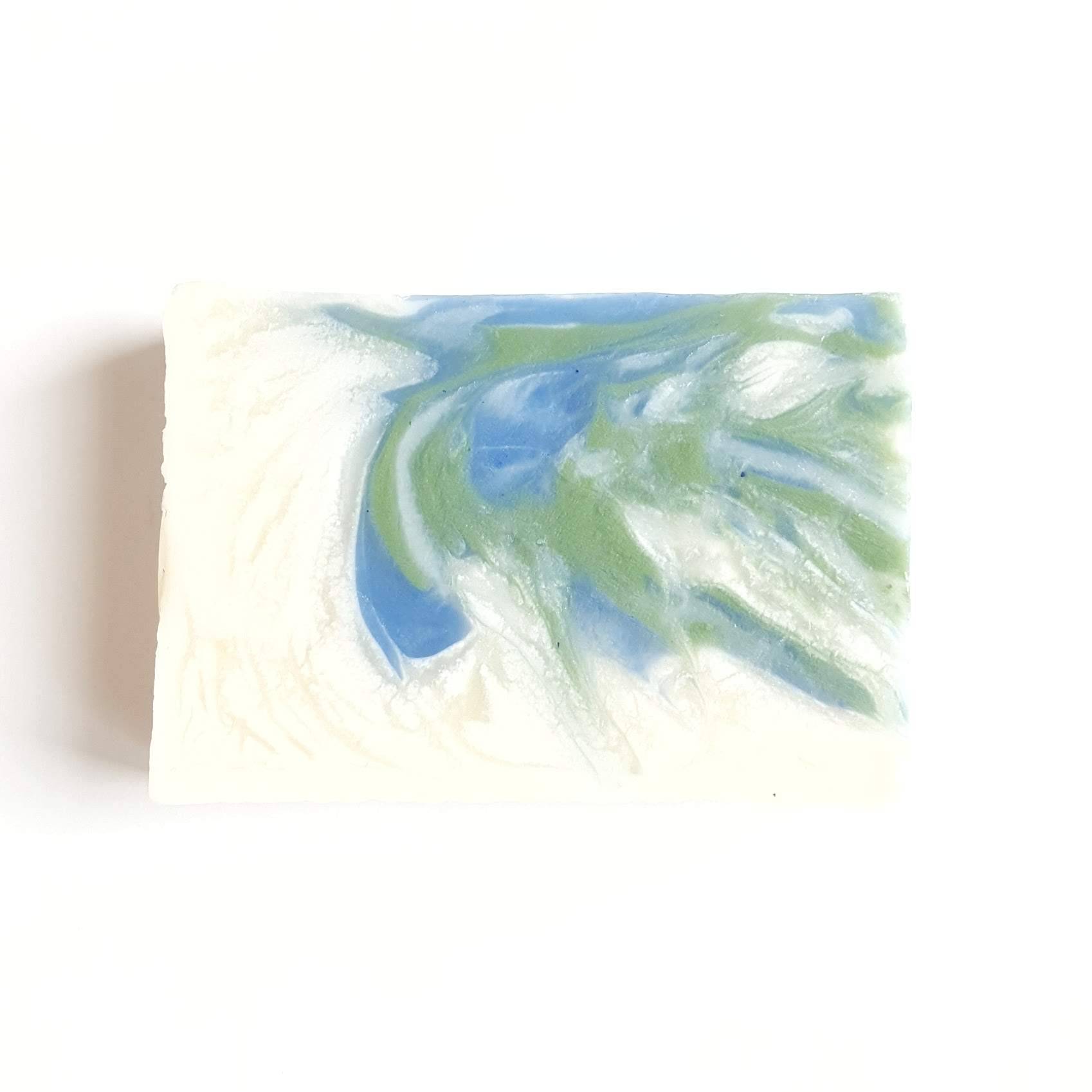 Scent Family: Earthy
Description: Patchouli + Spearmint
Details:
The Iroquoian creation story teaches us that the continent of North America was formed from the shell of a great turtle. The turtle rose up from the sea to provide Sky Woman a place to land on and walk upon as she descended from the heavens. Today many tribes have adopted the concept of Turtle Island. Just as we give thanks for the world that we walk upon, we've created a magical soap that captures the essence of that epic story. It even looks like the earth as seen from space! This soap is a wonderful swirl of essential oils of patchouli and spearmint, loved by both men and women.
• hydrates dry skin
• made with organic shea butter
• made with organic castor oil
• 98% natural ingredients
• contains no artificial colors
Directions: Use daily in bath or shower. For a longer lasting bar make sure you do not leave in a puddle of water where the soap may become soggy. Or even better, alternate between 2 bars so that there is an extra day of drying time between uses.
Size/Weight: 4 oz
Ingredients:

Canola Oil, Water, Coconut Oil, Olive Oil,

Sodium Hydroxide,

Organic Shea Butter, Organic Castor Oil, Stearic Acid, Patchouli and Spearmint Essential Oils, Ultramarine, Titanium Dioxide, Green Oxide
• Natural Ingredients
• Safe Synthetics
Turtle Island
I have been purchasing this sofa the past two or three years and have found the soap I use daily. It's gotten to the point right now. I order 10 bars at a time so I make sure I don't run out. I have enjoyed the light scent, and during the summer time, the mosquitoes do not like the patchouli, so it is also helpful to keep those at bay and a natural way for insect repellent.
Love the soap!
I won this soap at an event and loved it so much I ordered another! Smells great! Lathers well!
Turtle Island soap
It is hard to pick a favorite sequoia soap as they are all beautiful in there own right. Three words I would use to describe Turtle Island would be love..love..love.
Family favourite!
Used constantly by my family and visitors, who also love it.