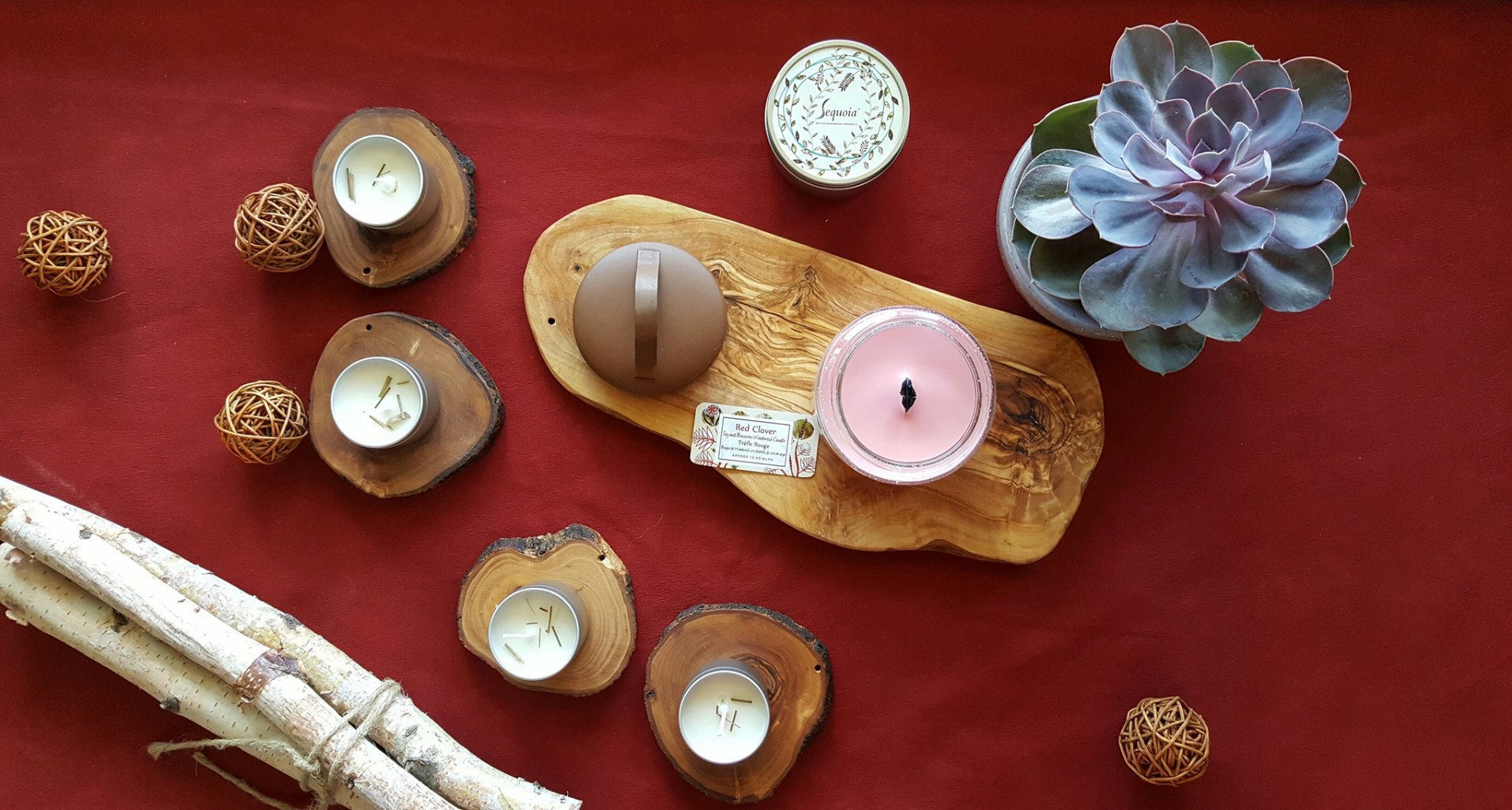 Our flagship store is located in Kahnawake, Quebec, but we have retailers who carry our products all over the US and Canada!
Looking for your favorite Sequoia products near you? Here is our current list of retailors listed alphabetically by Province, then City.
If you have a gift shop that you think should carry our product. Apply to become a retailer today and click here!
United States
The Club Car, 14860 Olde Hwy 80, El Cajon, California
California Indian Heritage Center Foundation, 2618 K Street, Sacramento, California
First Nations Development Institute, 2432 Main Street 2nd Floor, Longmont, Colorado
Cahokia Mounds Museum Gift Shop, 30 Ramey St, Collinsville, Illinois
Mitchell Museum of the American Indian, 3001 Central Street, Evanston, Illinois
Thunderbird Rising Studios, 1339 Prospect Street, Indianapolis, Indiana
Indie Indie Bang Bang,19 E. Lincolnway, Valparaiso, Indiana
The Little Bull, 16 Railroad Ave, York Beach, Maine
Quilted Oak Leaf, 39870 96th Ave, Decatur , Michigan
House of Serpents llc, 13108 old hickory tr, Dewitt, Michigan
Island Resort & Casino,W 399 Hwy 2 and 41,Harris,Michigan
Museum of Ojibwa Culture, 500 North State Street, St. Ignace, Michigan
Winona's Hemp, 23093 460 Avenue, Osage, Minnesota
Mary Ann's Glam, 24575 B Street, Redlake, Minnesota
Mississippi Market Selby, 622 Selby Ave, Saint Paul, Minnesota
Mississippi Market East 7th, 740 7th Street East, St. Paul, Minnesota
Mississippi Market West 7th,1500 West 7th Street, St. Paul, Minnesota
Hocokata Ti - Shakopee Mdewakanton Sioux Community, 2300 Tiwahe Circle, Shakopee, Minnesota
Turtle Trading Post, 18 E. Commerce Street, Bridgeton, New Jersey
Museum of Indian Arts and Culture, 710 Camino Lejo, Santa Fe, New Mexico
Akwesasne Mohawk Casino Resort, 873 State Rte 37, Hogansburg, New York
Treetop Boutique, State RT 37, Hogansburg, New York
Sassafras Mercantile, 37 Broadway, Kingston, New York
Seneca Niagara Falls Casino, 310 4th St, Niagara Falls, New York
Seneca Allegany Resort & Casino, 777 Allegany Boulevard, Salamanca, New York
K Art Gallery, 808 Main St, Buffalo, New York
Pyramid Lake Museum, 709 State Street, PO Box 256, Nixon, Nevada
Ecce Yoga, 321 4th Street North, Fargo, North Dakota
Chickasaw Nation Welcome Center, 35 N. Colbert Rd., Davis, Oklahoma
Kickapoo Casino, 25230 E Highway 62, Harrah, Oklahoma
Citizen Pot Nation/Heritage Center, 1899 Gordon Cooper Dr, Shawnee Oklahoma
Barnes Foundation Shop , 2025 Benjamin Franklin Parkway, Philadelphia, Pennsylvania
The Tree of Peace, 111 Gwinn Road, Ethridge, Tennessee
Running Strong for American Indian Youth, 8301 Richmond Highway, Suite 200, Alexandria, Virginia
Sacred Circle Gift Shop, 5011 Bernie Whitebear Way, Seattle, Washington
Wenatchi Wear, 600 S Mission Street, Wenatchee, Washington
Canada
Samson Native Gallery - Lake Louise,101 Village Road Building B, Lake Louise, Alberta
One of a Kind Art & Gift Gallery, 236-7 Balsam Ave., Bragg Creek, Alberta
Dreamcatcher Vitality & Wellness, 265115 RR55, Cochrane, Alberta
Hudson's Bay Chinook,455 Macleod Trail Southwest, Calgary, Alberta
Whiskeyjack Art House, #102, 11051-97 St. NW, Edmonton, Alberta
Samson Native Gallery - Lake Louise, West Edmonton Mall, Edmonton, Alberta
Tipi Confessions, 10424 32 Avenue Northwest, Edmonton, Alberta
Lac La Biche Canadian Native Friendship Centre Association, 10105-Churchill Drive, Lac La Biche, Alberta
Home Hardware - Border City Building Centre, 2802 50 Avenue, Lloydminster, Alberta
Oracle Essence, 3503 James Mowatt Trail SW, Edmonton, Alberta
Athabaskan Sunset, 279 Cree Road, Fort McMurray, Alberta
Otium Wellness Inc, 121 Prestwick Villas SE, Calgary Alberta
Wild Roots Flowers & Gifts, 101 1 Ave, Burns Lake, British Columbia
Sto:lo Gift Shop, 19-7201 Vedder Rd, Chilliwack, British Columbia
Tribal Traders, Unit 17-11000 8th Street Dawson Creek Mall, Dawson Creek, British Columbia
The Pepper Tree Hair Studio Inc. 770 Brunswick Street, Prince George, British Columbia
The Owl's Nest, Unit 400B 525, Highway 97, West Kelowna, British Columbia
Fireweeds Boutique, 1465 Ellis Street, #10, Kelowna, British Columbia
Capilano University Bookstore, 2055 Purcell Way, North Vancouver, British Columbia
MOA Shop at UBC, 6393 NW Marine Drive, Vancouver, British Columbia
Banyen Books & Sound, 3608 West 4th Avenue, Vancouver, British Columbia
At the Totem Poles, 1331 West Georgia St, Vancouver, British Columbia
Brandigenous, 70 Caton Place, Victoria, British Columbia
Totem Design House,3250 Comox Road, Courtenay, British Columbia
Shoni Cree's, 7-597 Meadowlark Boulevard, Ile des Chênes, Manitoba
Canadian Museum for Human Rights, 85 Israel Asper Way, Winnipeg, Manitoba
CommonWord Bookstore, 2299 Grant Avenue, Winnipeg, Manitoba
MANTiC, 1469 Main St, Winnipeg, Manitoba
Teekca's Boutique, 223-#1 Forks Market Road, Winnipeg, Manitoba
Serenity Esthetics by Alexis, 4-601 18th Street, Brandon, Manitoba 
University College of the North Bookstore, The Pas Campus, 436 7th Street, The Pas, Manitoba
Jumis, 16 Diggle Point Road, Burnt Church, New Brunswick
Eagle Spirit Arts & Crafts, 93 Bridge Road, Elsipogtog, New Brunswick
Sacred Arts, 150 Cliffe St Unit 3, Fredericton, New Brunswick
Eagles Nest Gift Shop, 17 Muwin Lane, Woodstock First Nation, New Brunswick
Neqotkuk Truck Stop, 540 Route 190, Carlingford, New Brunswick 
Fort Simpson Historical Society, 9914 100 Street, Fort Simpson, Northwest Territories
Caldwell Convenience, 600 Caldwell Road, Dartmouth, Nova Scotia
Eskasoni Cultural Journeys, 29 Sunrise drive Eskasoni, Eskasoni, Nova Scotia
Museum of Natural History, 1747 Summer St, Halifax, Nova Scotia
Canadian Museum of Immigration at Pier 21, 1055 Marginal Road, Halifax, Nova Scotia 
Petroglyphs Gift Shop, 35 Su'n Awti, Membertou, Nova Scotia
Millbrook Cultural & Heritage Centre, 65 Treaty Trail, Millbrook, Nova Scotia
Glooscap Trading Post, 3 Treaty Trail, Millbrook, Nova Scotia
Sun Moon & Stars Gift Shop, 59 Spencer's Island Road, Spencer's Island, Nova Scotia
My Home Mercantile, 10 Inglis Place, Truro, Nova Scotia
Butterfly Trading Post, 74 maple street pictou landing, Fishers Grant, Trenton Nova Scotia
Hummingbird Gift Shop, 167 International Road, Akwesasne, Ontario
The Vintage Crate, 159 John Street North, Arnprior, Ontario
Antiquated Joys, 69 Talbot St., Blenheim, Ontario
Indigenous Experiences, 260 McGregor Drive, Carleton Place, Ontario
Bayshore Variety And Video, 4 Huron Street, Christian Island, Ontario
Lilys Closet, 3380 Boudreau Road, Curran, Ontario
Tribal Trade, 1420 Mississauga St. Unit C, Curve Lake, Ontario
Sumac Creek Tipi & Trading Co, 160 Highway 17, PO Box 63, Cutler, Ontario
Native Renaissance 2, 386 Highway 49, Deseronto, Ontario
B's Country Boutique, 1740 York Road, Deseronto, Ontario
The Old Palmer House, 2827 Hwy 60, Dwight, Ontario
Hudson's Bay Sherway,5 The West Mall, Etobicoke, Ontario
Tagged It Paper Co, 102 Talbot Street South, Essex, Ontario
Northern Dawn Custom Goods, 1022 Victoria Ave N, Fort Frances, Ontario
Aki Boutique, 413 Mill Street, Keewatin, Ontario
Atlohsa Gifts, 240 Richmond Street, Unit E, London, Ontario
The Vintage Eco Shop, 36 James Street, Parry Sound, Ontario P2A 1T5
Andy's Convenience, 211 Maani Street, Naughton, Ontario
Upper Canada Native Art Inc, 109 Queen Street, Niagara-on-the-Lake, Ontario
Shawanaga Gas & Variety, 1 Tuckers Road EAST, Nobel, Ontario
Supplies for the Soul, 132 Osprey Miikan Suite 500, North Bay, Ontario
Oya:nre Wellness and Financial Services, 116 Selgrove Cres, Oakville, Ontario
Clean Kiss Inc., 2254 Littondale Lane, Oakville, Ontario
Community Living Gift Shop, 1676 Chiefswood Road, Ohsweken, Ontario
Life Sustainers, 1721 Chiefswood Road, Ohsweken, Ontario
Beaded Dreams, 426 Bank Street, Ottawa, Ontario
Hudson's Bay Rideau Centre, 75 Rideau St. Ottawa, Ontario
Wabi Sabi,1078 Wellington Street West, Ottawa, Ontario, K1Y 2Y3
boogie + birdie, 256 Elgin St., Ottawa, Ontario
ALL ECO Ottawa  857B Bank Street, Ottawa, Ontario
The Wolf Den, 43 James Street, Parry Sound, Ontario
Omamiwinini Pimadjwowin, 1674 Mishomis Inamo, Pikwakanagan, Ontario
GrassRoots Healing, 199 Kokomis Road, Pikwakanangan, Ontario
SunDog Gallery, 463 Pine Grove rd, Port Loring, Ontario
Minisi Convenience & Gifts, 21800 Island Rd, Port Perry, Ontario
Tradish Nish, 17 College Avenue, Port Rowan, Ontario
The Gathering Place, 5899 Rama Rd, Orillia, Ontario
Rama Moccasin & Smoke, 6413 Rama Rd, Rama, Ontario
Beyond the House, 144 Craig Street, Russell, Ontario
Signatures, 38 Front Street, Sioux Lookout, Ontario
Historic Saugeen Métis, 204 High Street, Southampton, Ontario
Shkagamik-Kwe Health Centre, 161 Applegrove, Sudbury, Ontario
The Algonquin Canoe Co., Long Sault Island, Thorne, Ontario
Ahnisnabae Art Gallery, 18 S. Court Street, Thunder Bay, Ontario
Thunder Bay Art Gallery, 1080 Keewatin Street, Thunder Bay, Ontario
Lakehead University, 955 Oliver Rd, Thunder Bay, Ontario
The Health Shoppe, 1378 Yonge Street, Toronto, Ontario
iQliving, 542 Danforth Avenue, Toronto, Ontario
Cedar Basket Gift Shop, Native Canadian Centre of Toronto, 16 Spadina Road, Toronto, Ontario
Daawegamgoons , 124 Mishomis Lane, Wallaceburg, Ontario
Kultrun Market , 1429 King St Jacobs, Ontario
Maada'ookii 105 Watford St Whitby, Ontario 
Native Wonders Gifts & Gallery, 1239 Ottawa Street, Windsor, Ontario
Lofty Butter Company Market, 25 King St E, Colborne, Ontario
Jones General Store, 4027 Espaniel Street, Sagamok F.N., Massey, Ontario
Wand n Cauldron,397 Manly Street, Midland, Ontario
Northwest Thunder Bay, Intercity Mall Unit D11, 1000 Fort William Road, Thunder Bay Ontario
FLAGSHIP STORE: Sequoia, 2 River Road, Kahnawake, Quebec
Chibougamau Eenou Friendship Centre, 95, rue Jaculet, Chibougamau, Quebec
Site d'interprétation Micmac de Gespeg (Nation Micmac de Gespeg), 783 Boulevard de Pointe Navarre, Gaspé, Quebec
Native Women's Association of Canada, 120 Promenade du Portage, Gatineau, Quebec
Canadian Museum of History, 100 rue Laurier Street, Gatineau, Quebec
FNRAEC, 3 boulevard perron, Gesgapegiag, Quebec
Depanneur Martin, 185 Main Street, Gesgapegiag, Quebec
Ironhorse Wearhouse, Old Malone Highway, Kahnawake, Quebec
Hudson's Bay Carrefour Laval, 3045 Boulevard le Carrefour, Laval, Quebec
Sophia's Creative Spirit, 94 Riverside East, Listuguj, Quebec
Maison de la culture innu, 34 rue nashipetimit, Mingan, Quebec
Musée des Beaux Arts, 1380 Sherbrooke Street West Montreal, Quebec
Musée McCord Stewart, 690 Sherbrooke Street West Montreal, Quebec
Musée des Abénakis, 108 Waban-Aki, Odanak, Quebec
InnuCréation, 61, Rue Takutaut, Pessamit, Quebec
Encore éco inc, magasin général écoresponsable, 295 Rue Saint Georges, Saint-Jérôme, Quebec
Musée Huron-Wendat, 15, Place de la rencontre Ekionkiestha', Wendake, Quebec
Boutique Wendake inc., 71 boul.Bastien, Wendake, Quebec
Yawinon', 145 Rue de l'Erable, Wendake, Quebec
Créations La Louve, 155 Rue Chef Claude Sioui, Wendake, Quebec
Esther's Gift Shop, 108 rue de la brunante Saint-Augustin, Quebec
MEM - Centre des Mémoires Montréalaises, 1210 St Laurent Blvd, Montreal, Quebec
Musee de la Civlisation, 85 Rue Dalhousie, Québec City, Quebec
P2 Meatshop, 5 km south of Battleford on Highway 4 South, Saskatchewan
East Hill Esso, 2799 15 Avenue East, Prince Albert, Saskatchewan
Indigenous 1st Designs, 2995 2nd Ave West #117, Prince Albert, Saskatchewan
Wild Medicine, 2926 13th Avenue, Regina, Saskatchewan
Oly's Gift Shop, Located on Chacachas First Nation, #9 Highway, 16 kilometres north of Whitewood, Saskatchewan 
Fireweed gifts & Treasures, Box 119, Pelly Crossing, Yukon
Bearpaw Gifts, 106 Main Street, Whitehorse, Yukon
Unorthodox Yukon, 18 Tay Street, Whitehorse, Yukon