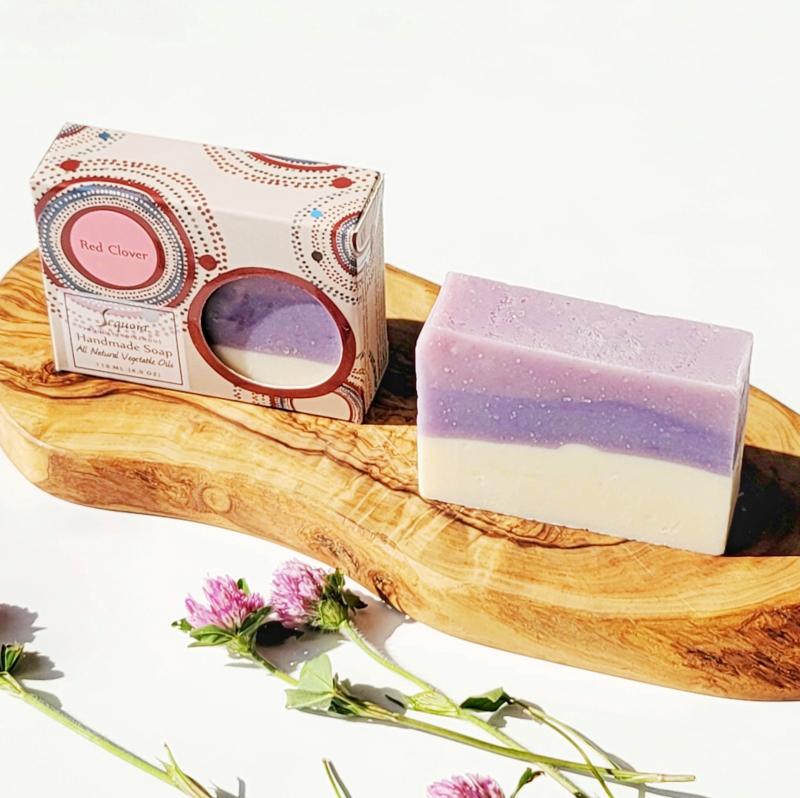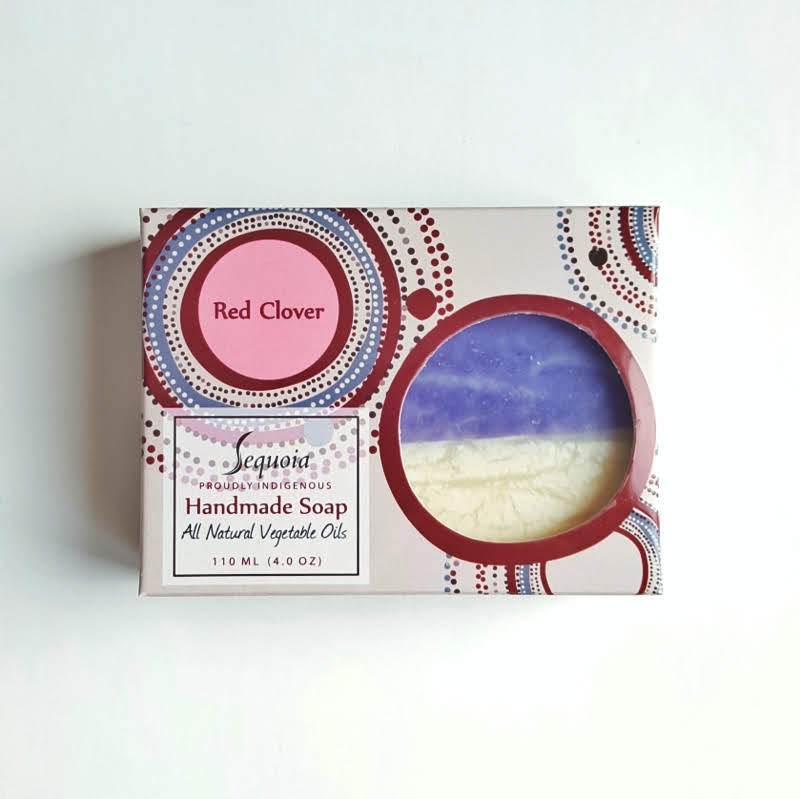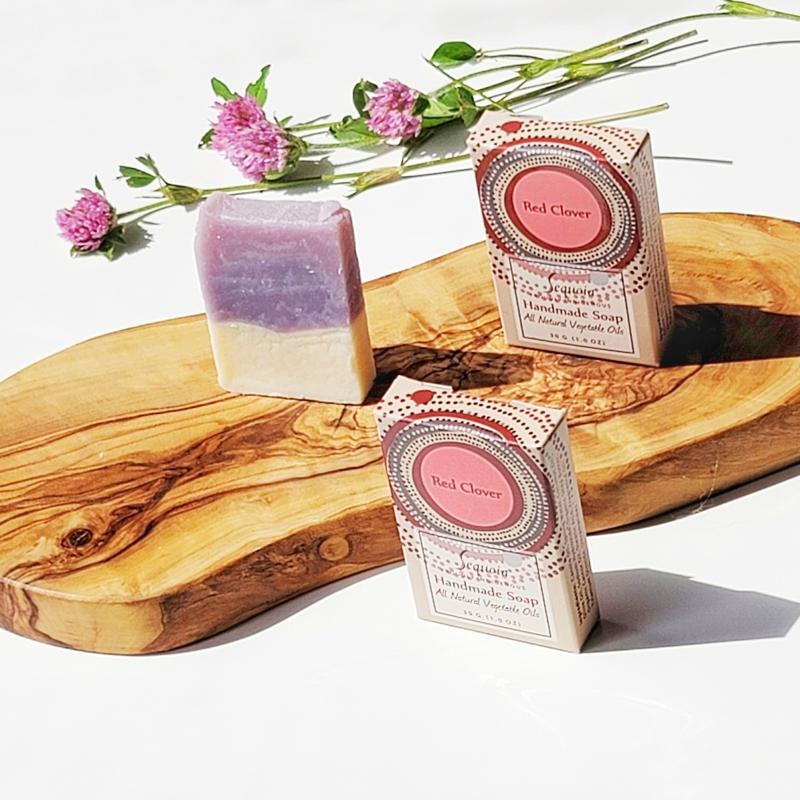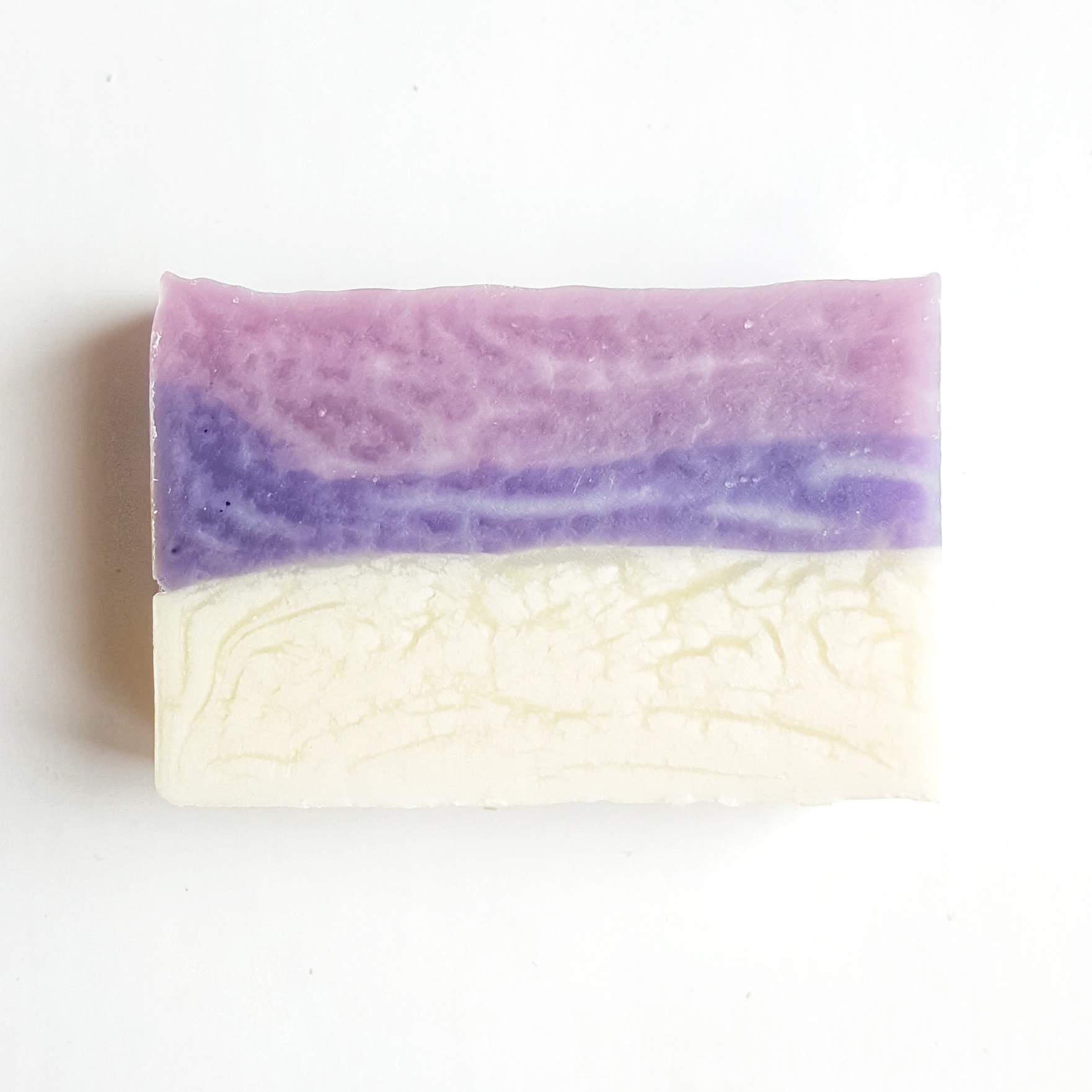 Scent Family: Red Clover
Description: Sweet with a touch of herbal
Details:
Remember all those wonderful afternoons sitting with your favorite elder, sipping herbal tea and listening to all those wonderful old stories handed down from generation to generation? The scent of this wonderful soap reminds us of those timeless moments. Our Red Clover soap has a delicious herbal tea scent, delicately sweet with notes of fruit. It's unique and wonderful.
• hydrates dry skin
• made with organic shea butter
• made with organic castor oil
• 98% natural ingredients
• contains no artificial colors
Directions: Use daily in bath or shower. For a longer lasting bar make sure you do not leave in a puddle of water where the soap may become soggy. Or even better, alternate between 2 bars so that there is an extra day of drying time between uses.
Size/Weight: 4 oz
Ingredients:

Canola Oil, Water, Coconut Oil, Olive Oil,
Sodium Hydroxide,
Organic Shea Butter, Organic Castor Oil, Stearic Acid,
Fragrance Oil,
Titanium Dioxide, Ultramarines
• Natural Ingredients
• Safe Synthetics
Easily my most favorite so far! I'm so happy I took the chance and started with the 4oz bar, instead of the 1oz.
What I have learned: literally every soap from here is going to be amazing. I haven't had one that i didn't like yet
favorite scent so far!
just used this for the first time today and I'm in love. The scent is so nice, it's floral and almost a little fruity but it doesn't smell like a kid's product like some sweet scents do. The oils make my skin feel so soft!
Smells fantastic
The smell of the red cover bar is fantastic, calming and beautiful.
So nature. Love it
Hands down my favourite scent
I bought 8 bars of different soaps from Sequoia to take them to Europe for my dearest friends as a gift and it was a great idea because everyone was in love with it and I felt extremely proud that I can share something so special and so unique to Canada with them. I own a red clover body lotion as well and this scent has always been my favorite, I was definitely happy with the soap too!
Favourite Scent
We have been searching for this soap for years. We first received it as a gift from a craft market, fell in the love with the scent and have been searching high and low for a while. We're so happy we found it! My partner is sensitive to fragrance and this is the only scent he likes.