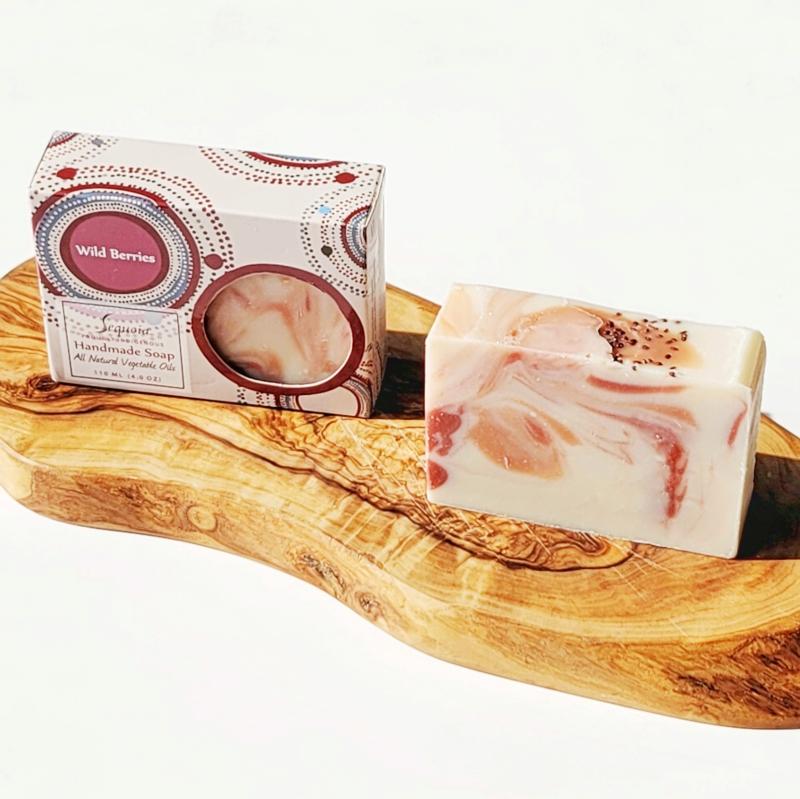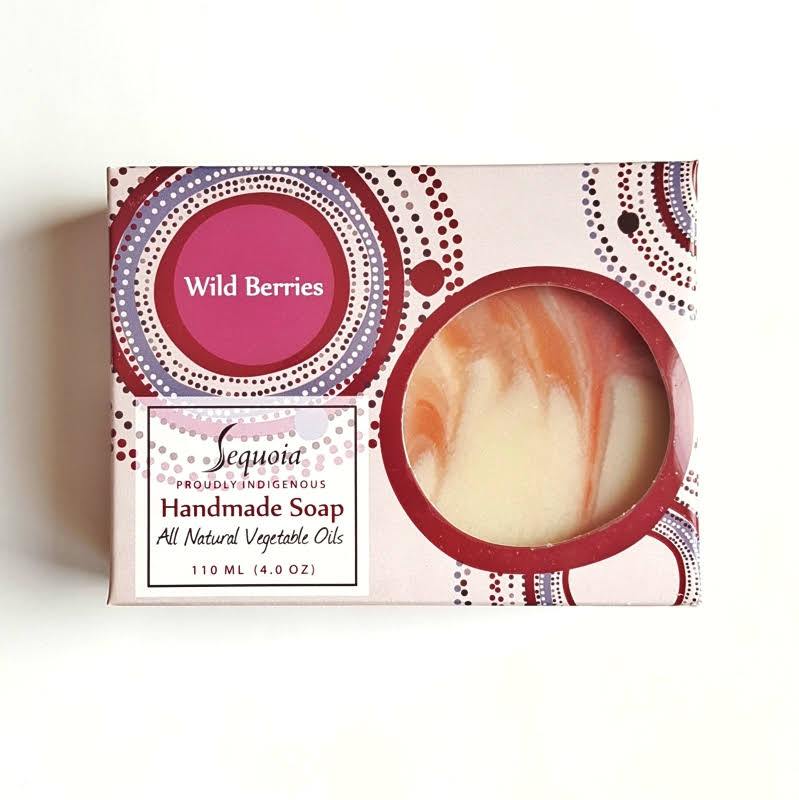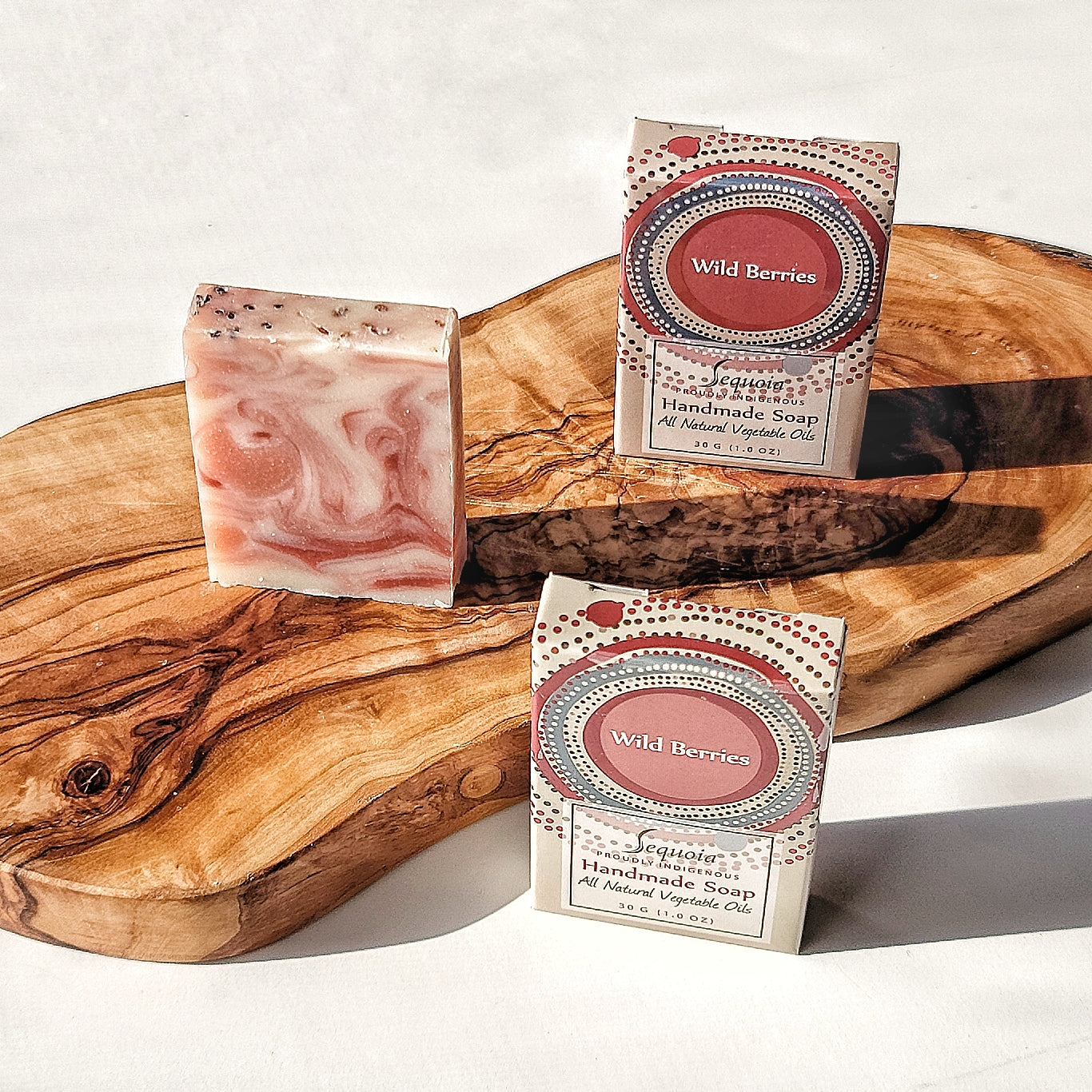 Scent Family: Fruity
Description: Mix of Berries
Details:
Colored with red and pink natural clays, and topped with strawberry seeds, raspberry seeds and cranberry seeds. Anyone who loves berries will love this soap. This one seems to be the favorite here at Sequoia.
• hydrates dry skin
• made with organic shea butter
• made with organic castor oil
• 98% natural ingredients
• contains no artificial colors
Directions: Use daily in bath or shower. For a longer lasting bar make sure you do not leave in a puddle of water where the soap may become soggy. Or even better, alternate between 2 bars so that there is an extra day of drying time between uses.
Size/Weight: 4 oz
Ingredients:

Canola Oil, Water, Coconut Oil, Olive Oil,

Sodium Hydroxide,

Organic Shea Butter, Organic Castor Oil, Stearic Acid,

Fragrance Oil,

Pink Argiletz Clay, Red Argiletz Clay, Strawberry, Raspberry and Cranberry Seeds
• Natural Ingredients
• Safe Synthetics
Love this soap!
I love the fragrance of this soap - it smells like all the best things of summer. And as with all of your soap, my skin is soft after using it
my fav bar
love the smell .. my while bathroom smells yummy!!!
Wild Berry Soap
Very nice soap. Love the berry scent.
Berry scent!
This soap has a nice berry scent. I love everything about it and it makes my hands feel soft.
Love this soap!
The soap smells great and leaves my skin soft and moisturized. Will definitely buy again.