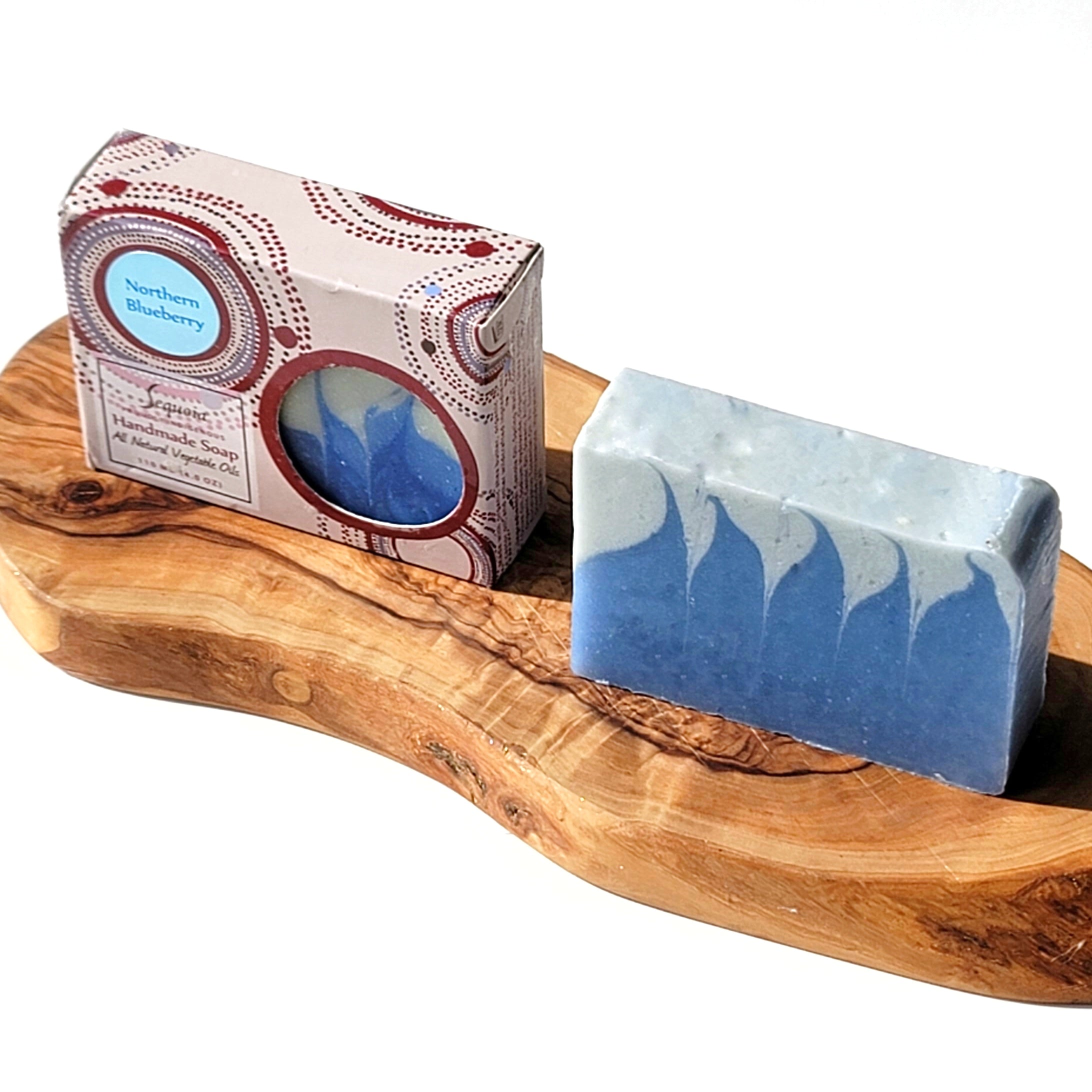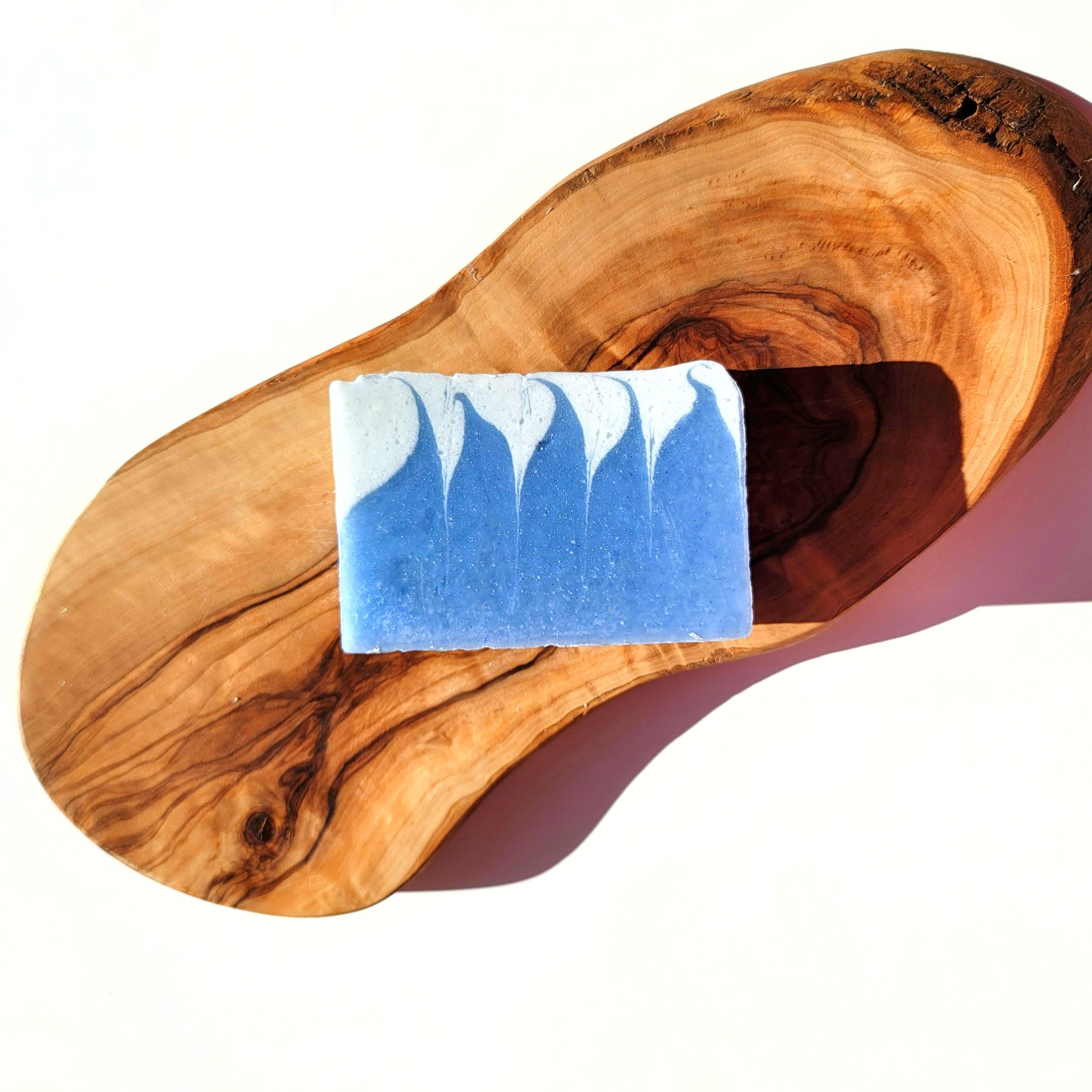 Scent Family: Fruity

Description: A classic, sophisticated Blueberry scent
Details: Inspired by blueberry picking up North every Summer. This perfect blend of sweet summer juicy blueberries has just a hint of orange, and lemon. Also you can detect middle notes of a fruity-floral blend of strawberry, pear, lilac, and violet. Bottom Line: Fruity and classic.
• hydrates dry skin
• made with organic shea butter
• made with organic castor oil
• 98% natural ingredients
Directions: Use daily in bath or shower. For a longer lasting bar make sure you do not leave in a puddle of water where the soap may become soggy. Or even better, alternate between 2 bars so that there is an extra day of drying time between uses.
Size/Weight: 4 oz
Ingredients: Canola Oil, Water, Coconut Oil, Olive Oil, Sodium Hydroxide, Organic Shea Butter, Organic Castor Oil, Stearic Acid, Fragrance Oil, Titanium Dioxide, Ultramarines
• Natural Ingredients
• Safe Synthetics
In love <3
Bought the purple-blue and it's gorgeous, soft and buttery, and it smells so darn good. It's my top favourite along with Beautiful Day! You can really smell the blueberry and I'm in love.
Love it!
I ordered both the blue-blue and purple-blue soaps, and they smell wonderful. They are great soaps and I'm so glad I got them. I highly recommend both versions!