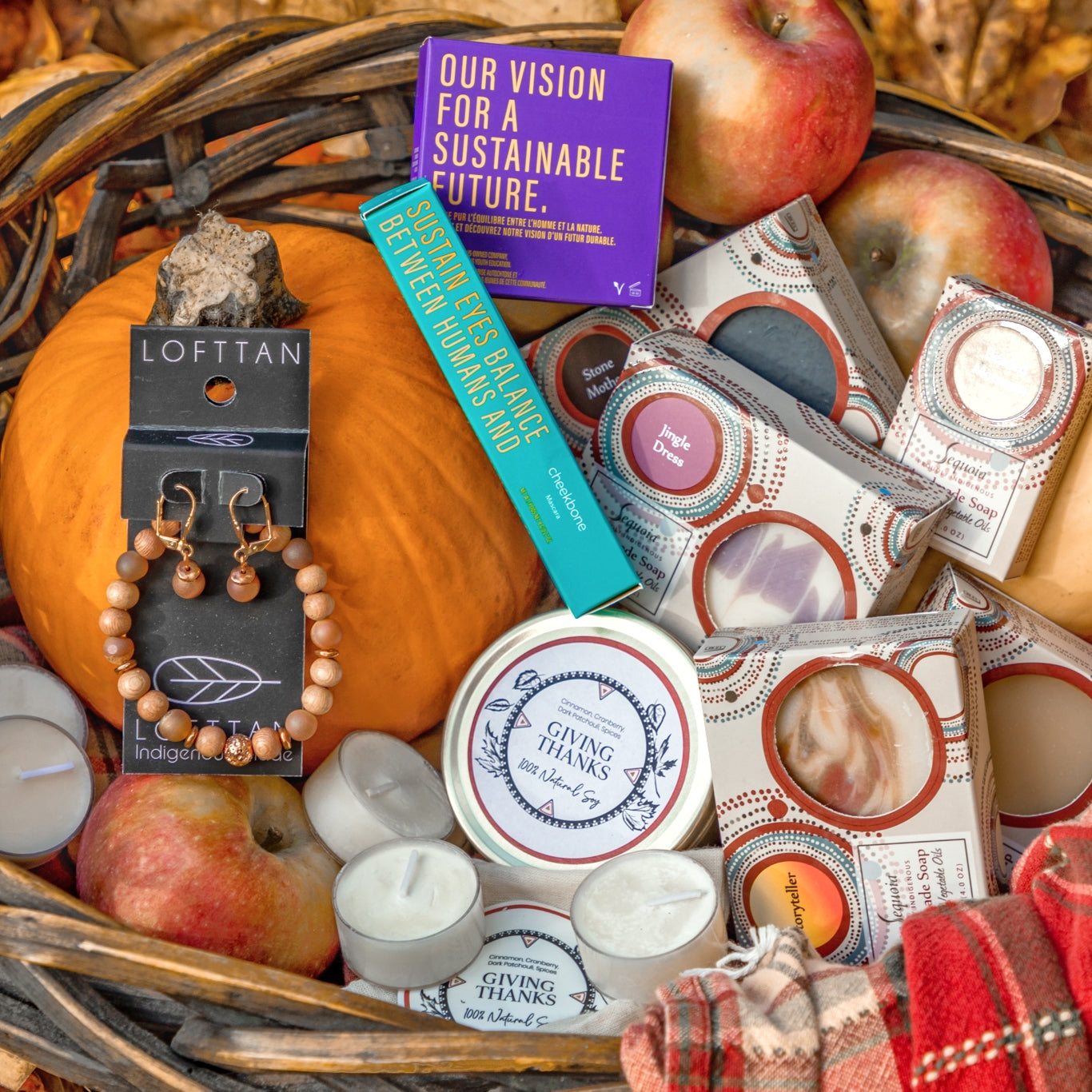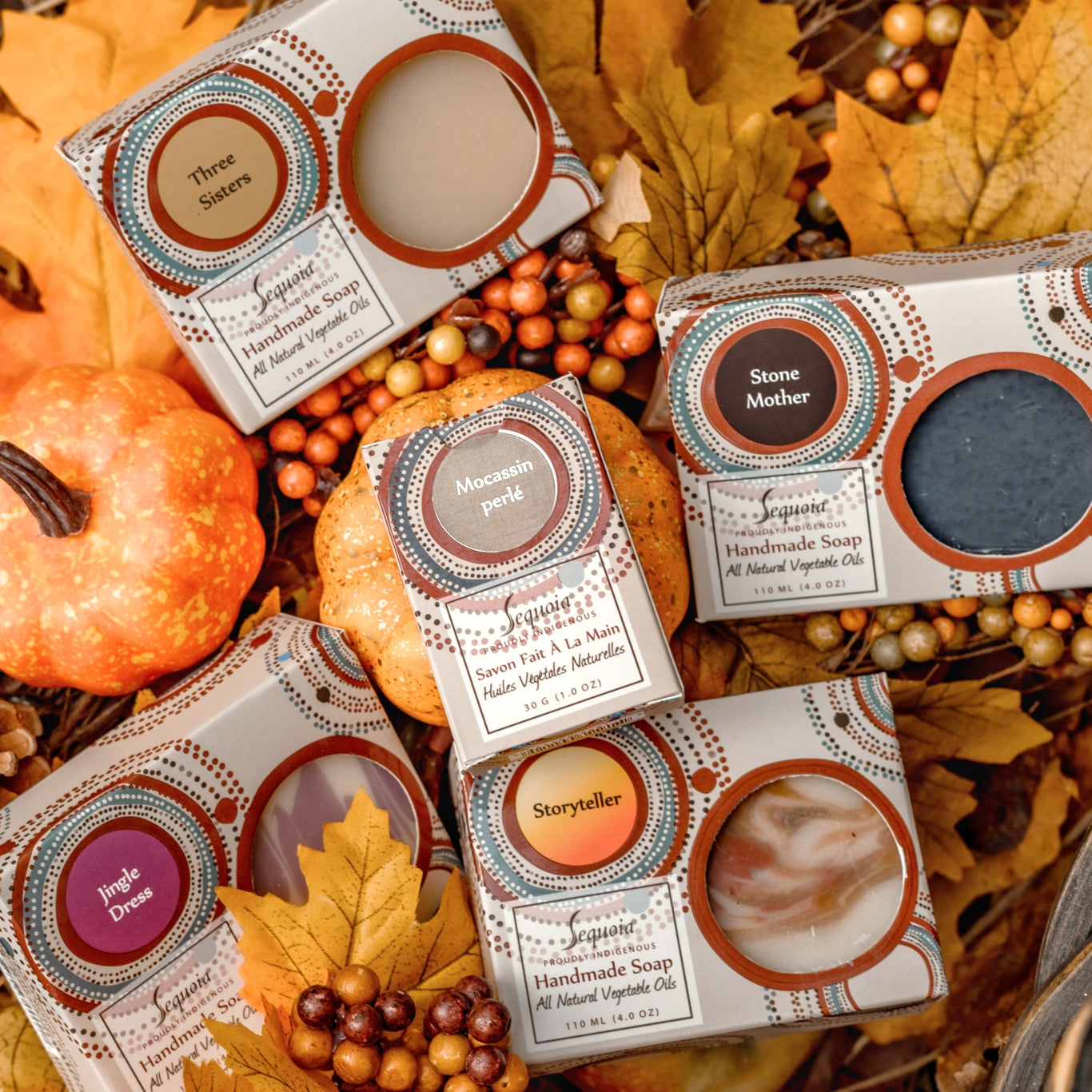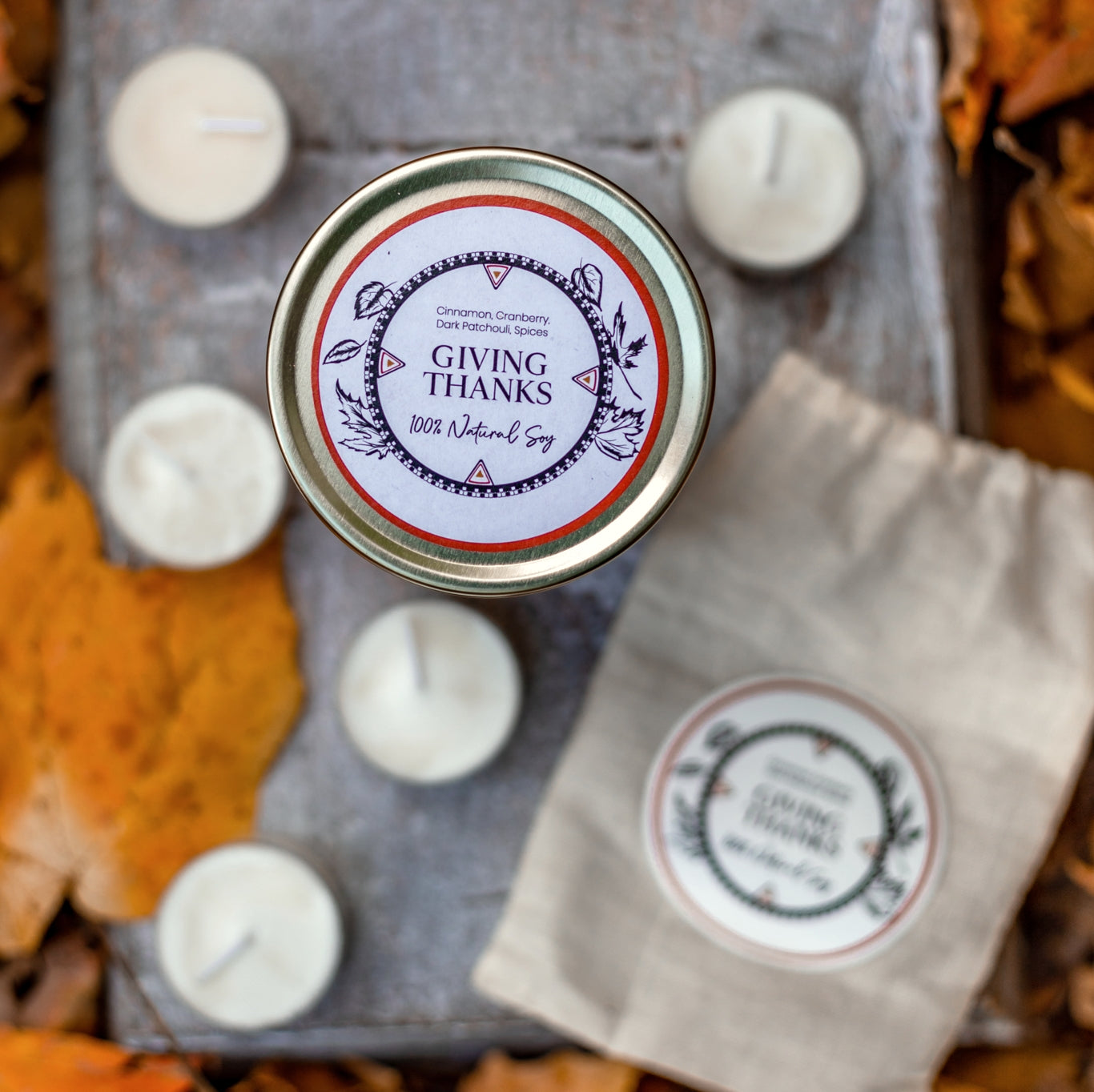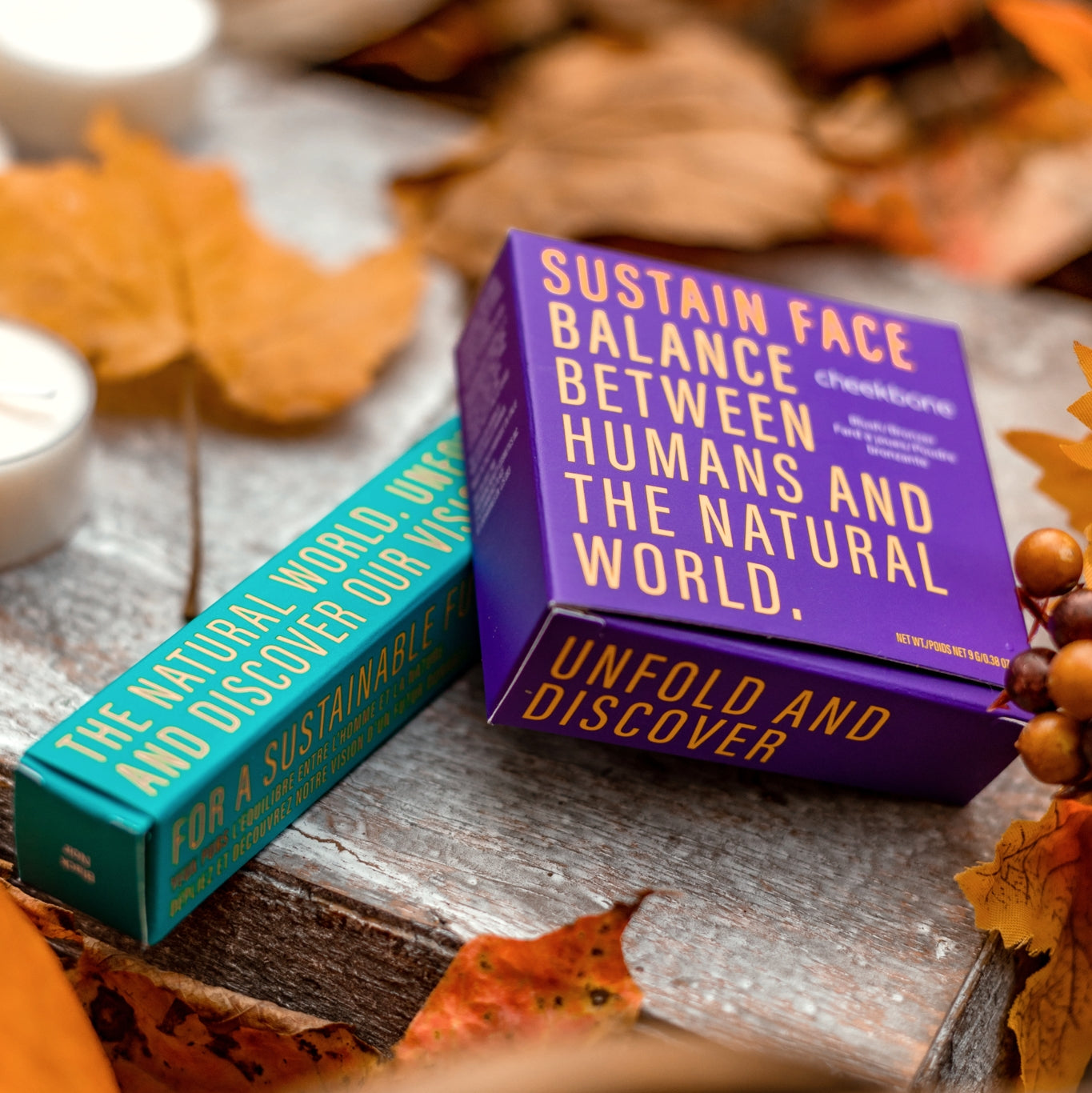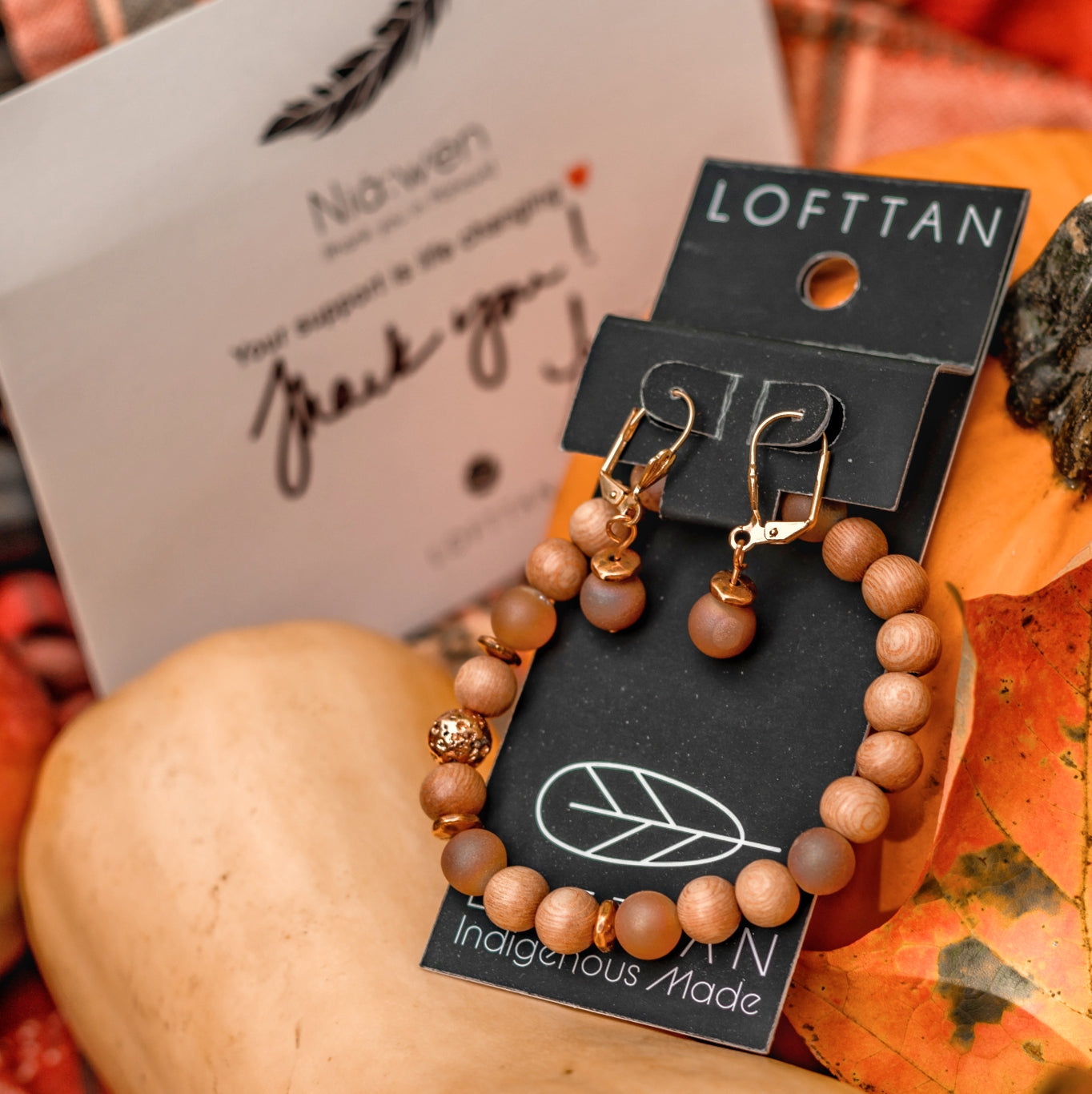 The HARVEST Box (Limited Edition)
We only have 200 boxes available! At $149CAD (value $231) Each box includes: FREE SHIPPING
We are celebrating the Harvest with an EPIC Indigenous collaboration!
This Limited Edition Box features 4 Female-led businesses and incredible value with $231 worth of product for 149!! Keep it all for yourself, or break into separate gifts
🙌🏽🌟🤗
@cheekbonebeauty
SUSTAIN Lengthening Mascara, $32.00 CAD:
Cheekbone Beauty's new nourishing mascara is formulated using a clean and vegan formula.
SUSTAIN Blush/Bronzer Duo (Medium), $24.00 CAD:
Cheekbone Beauty's new talc-free Blush/Bronzer duo, pressed-powder formula is velvety smooth.
@sequoiasoaps
The Sequoia 4-Soap bundle
51.50CAD
contains four popular fall soaps and
1 travel soap
.  Handmade with organic shea butter and organic castor oil.
Three Sisters Soap
This is a pumpkin spice seasonal soap popular with both men and women.
Storyteller Soap
This is an orange spice tea blend.
Stone Mother Soap
contains activated charcoal, peppermint and tea tree essential oils and is a great facial bar. 
Jingle Dress Soap
Raspberry, red currant, tulip, freesia, heliotrope, rose, cashmere musk, vanilla, and amber.
@lodgesoycandles
8 oz Natural Soy Candle$38CAD
6 pack of Tea Lights$24CAD
Indigenous wellness products that  feature unique blends of essential oils that benefit your mind, body and spirit.
Each box will contain 2 of the following scents.
Ceremony 
Cedar, Sage, Sweetgrass & Tobacco. 
Indian Summer  A spicy blend of pumpkin and cinnamon with a hint of patchouli. 
Giving Thanks
Cranberry, with dark patchouli.
@lofttan
Harvest Moon Stretch Bracelet +Earring set $65CAD
This Exclusive stretch
Bracelet+Earring
set is crafted with high vibration
sustainably
sourced rosewood, Druzy Agate, framed with hammered rose gold elements around a rose gold plated lava bead.
Earrings
feature Druzy agate and RG hammered discs and Rose gold leverback ear wires.
Just Wonderful!
I loved every bit of the Harvest box! Sequoia soaps feel amazing on my skin and smell soo good, the candles smell just as delightful! My home smells lovely. The loftan bracelet and earrings are so beautiful. Two of my favorite things to wear. Cheekbone crushed it with their mascara and the blush/bronzer combo. They both go on so well and look amazing!
I love supporting Sequoia.
I love supporting Sequoia. Their products are well made and lovely. One of my favorites is the Tea Tree Mint Glycerin Foot Treatment, which has been out of stock for a time, so have ordered the Belly Butter as a replacement. I have confidence that this, too, will be an awesome product.
The Harvest Boxes are Fantastic!
Our company purchase three as a way to say thanks to two of our staff members and a client. Everyone was thrilled with the variety and quality of all combined products. These are a hit - keep creating seasonal packages!
Highly recommend
Loved it! So fun to try new things and learn about businesses. Very high quality products!
Harvest box
I loved everything in it. The new colour and scents of the soap where amazing enough to almost eat. The earrings and bracelet of natural wood 🪵 is beautiful 😍 is perfectly sized for my small wrist. Your combined effort on the harvest box was perfection in the making. Thank you.