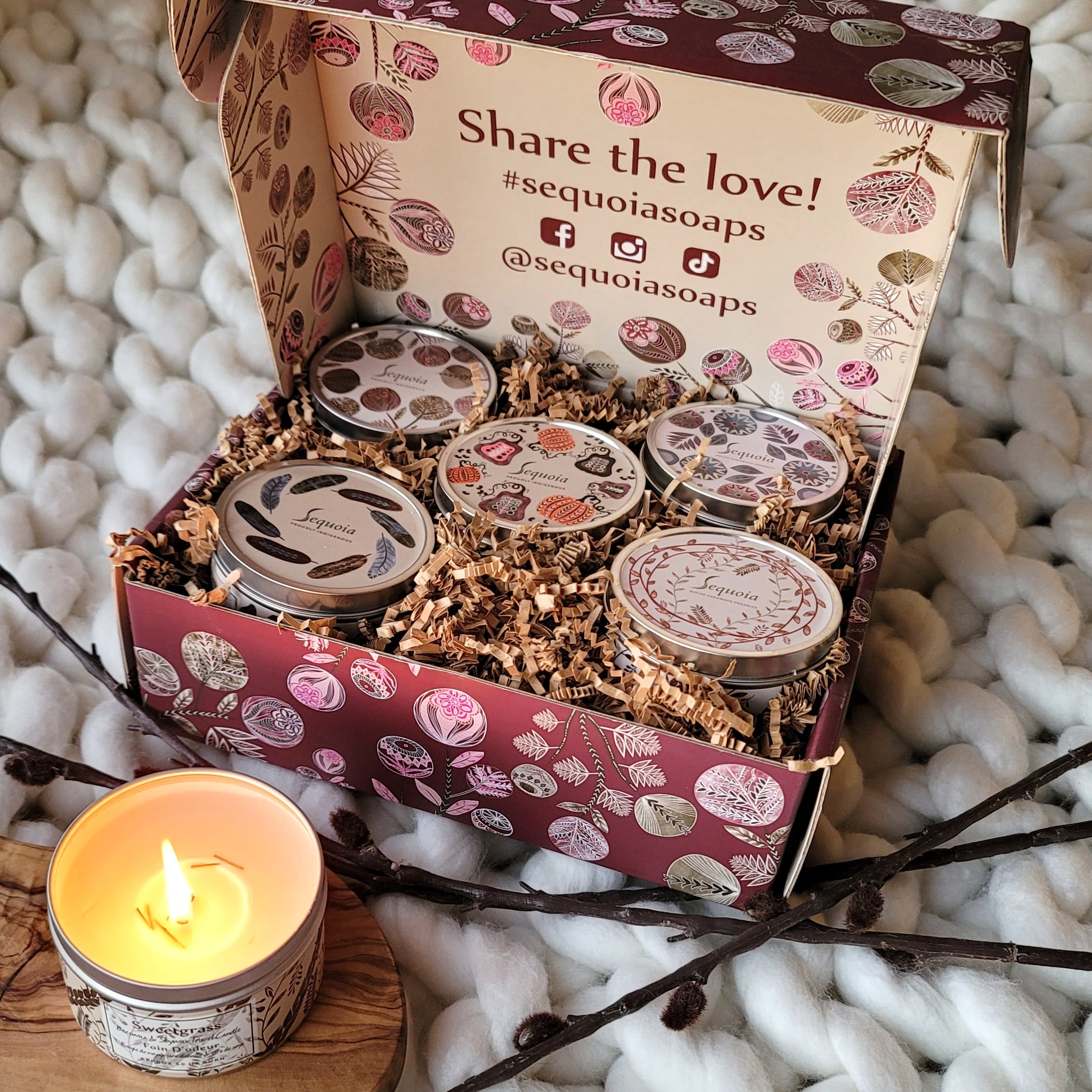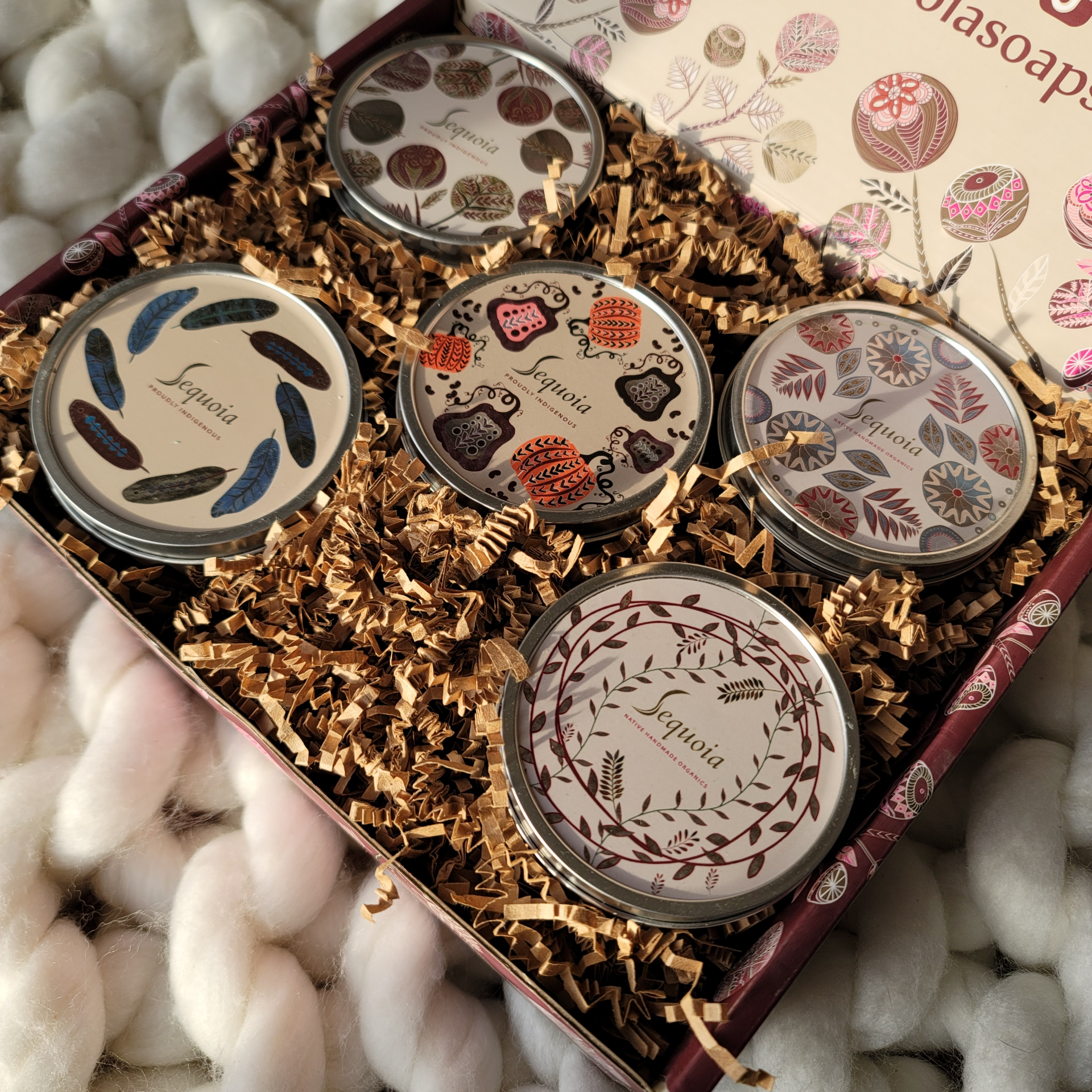 Five Candle Boxed Gift Set
All five of our 60 hour candles in 1 box set. Perfect for gift giving!
Contains 1 each: Sweetgrass Candle, Red Clover Candle, Skywoman Candle, Blackberry Sage Candle, Three Sisters Candle.
All 5 candles are in the 60 hr size.
Great products
These are wonderful! I use them all the time, and have been giving them away as gifts!
I can't pick my favourite!
I ordered this as a gift for myself but it would be perfect as a gift for another person, or for five other people! All of the scents are wonderful and I can't decide which one is my favourite. I will definitely buy these gift sets in the future.
Gift Set was an excellent housewarming gift!
I sent the gift set to a friend who had just moved into a new house. With all that's been going on in the world, I wanted to give her something that would bring both light and warmth into her new home. She was overwhelmed with the gift, and I was so happy I could bring her joy. Thank you for making such wonderful, loving products available.
Did not recrive them yet November 23
Still waiting.