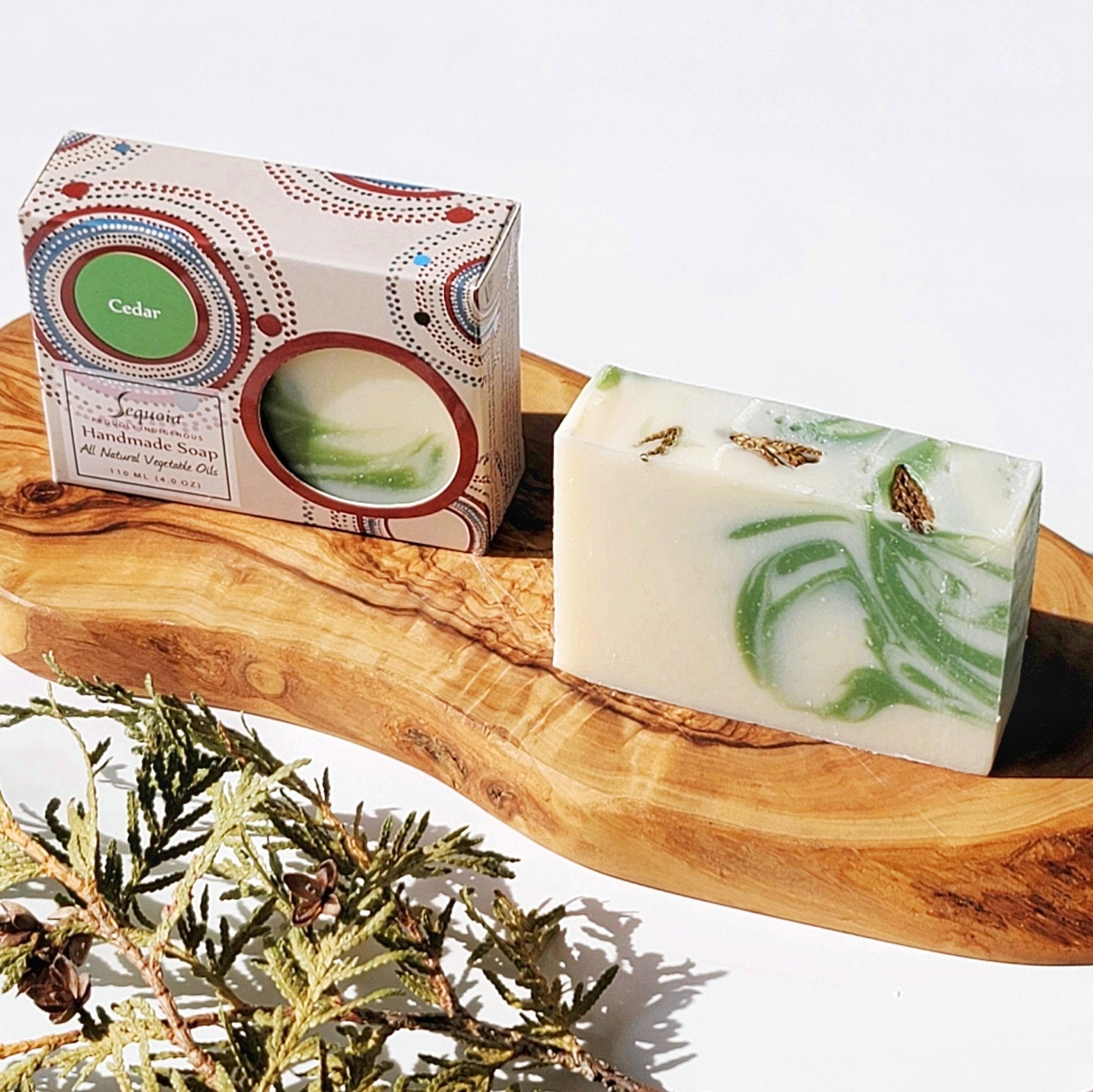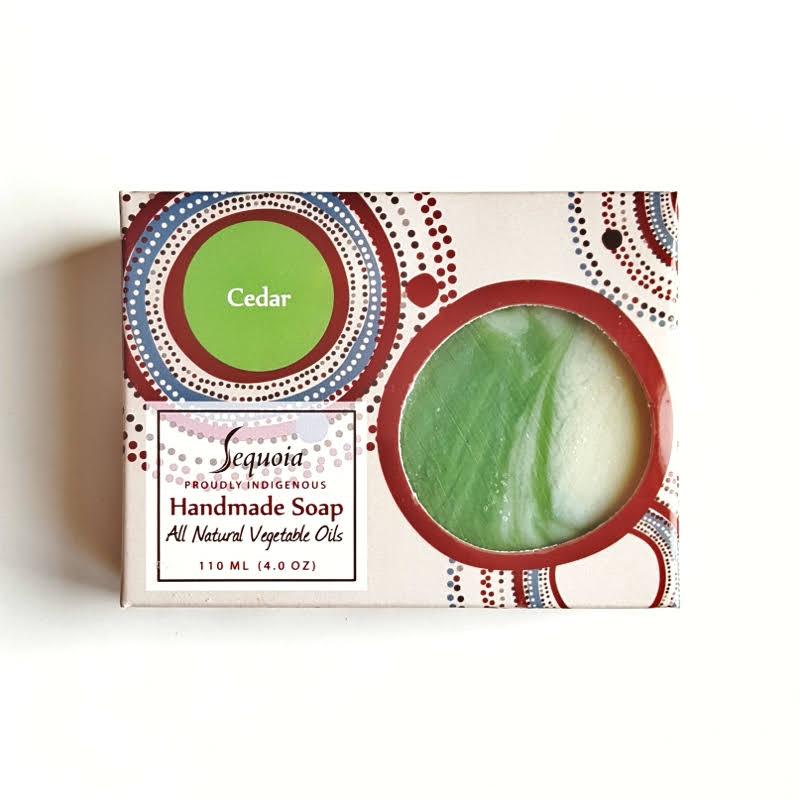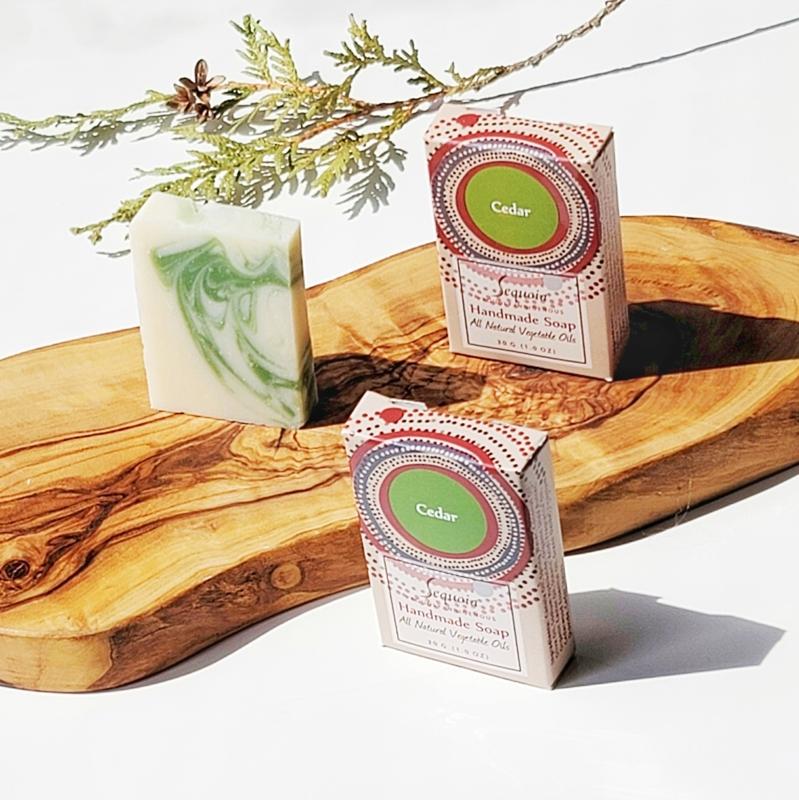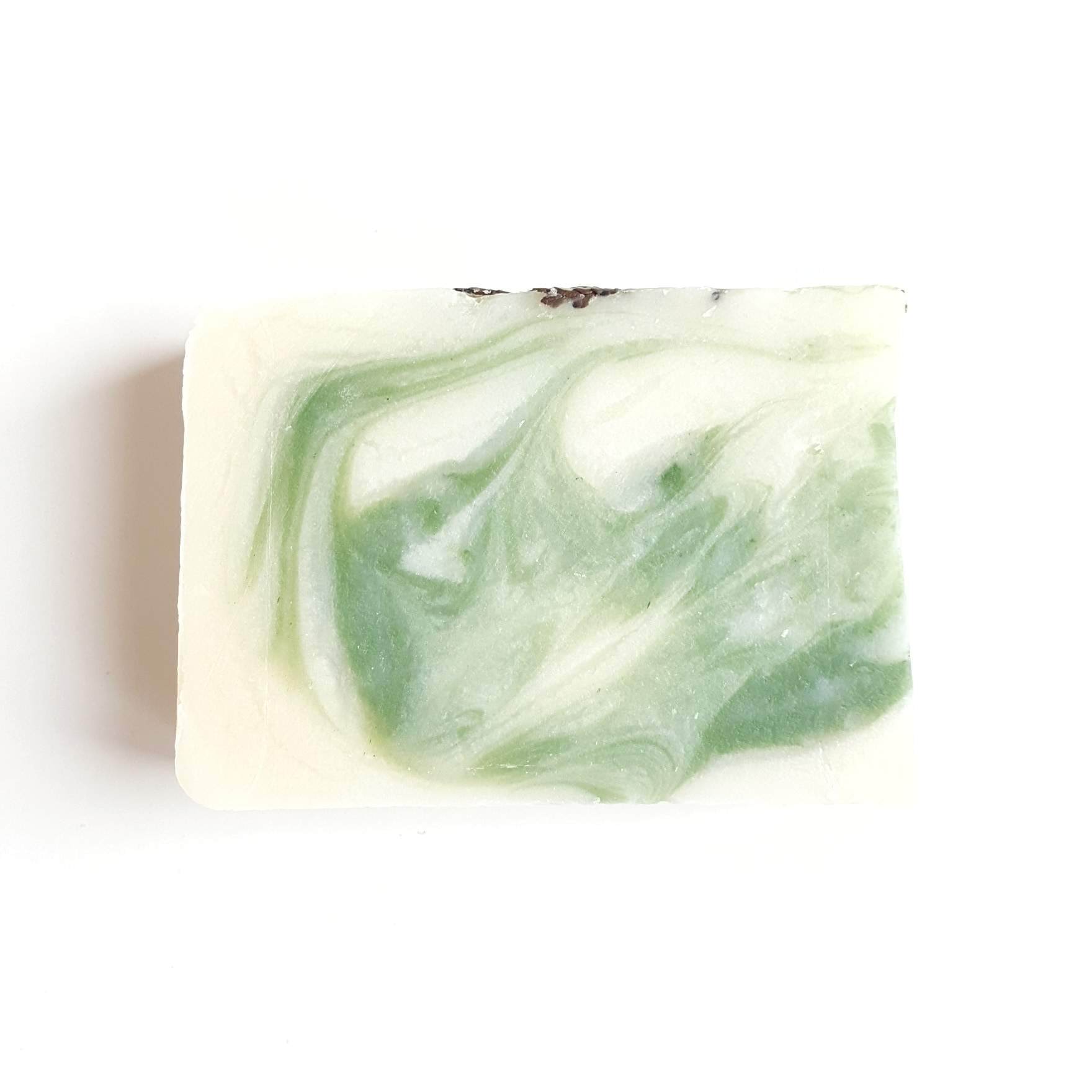 Scent Family: Woodsy
Description: Straight Cedarwood
Details: Native peoples used cedar for home construction and for many of the tools they used for daily life. There's something about the unmistakable scent of cedar that we seem to love. This soap brings the great outdoors into the home. Our Cedar soap contains cedarwood essential oil and is topped with sprigs of cedar.
**One of the four medicines
• hydrates dry skin
• made with organic shea butter
• made with organic castor oil
• 98% natural ingredients
• contains no artificial colors
• contains handpicked cedar
Directions: Use daily in bath or shower. For a longer lasting bar make sure you do not leave in a puddle of water where the soap may become soggy. Or even better, alternate between 2 bars so that there is an extra day of drying time between uses.
Size/Weight: 4 oz
Ingredients:

Canola Oil, Water, Coconut Oil, Olive Oil,
Sodium Hydroxide,

Organic Shea Butter, Organic Castor Oil, Stearic Acid,

Fragrance Oil,

Cedarwood Essential Oil, Green Oxide, Titanium Dioxide, Cedar
• Natural Ingredients
• Safe Synthetics
Perfect gift
Lightly scented and earthy, a perfect gift to cheer up a friend
Smells like the forest
This soap definitely has a woody smell, with some notes of citrus and mint as well. Sounds like an odd combination, but it smells so good and is exactly what I wanted!
Great earthy scent.
Will be a great gift, along with the cedar incense, for my "earthy" friend.