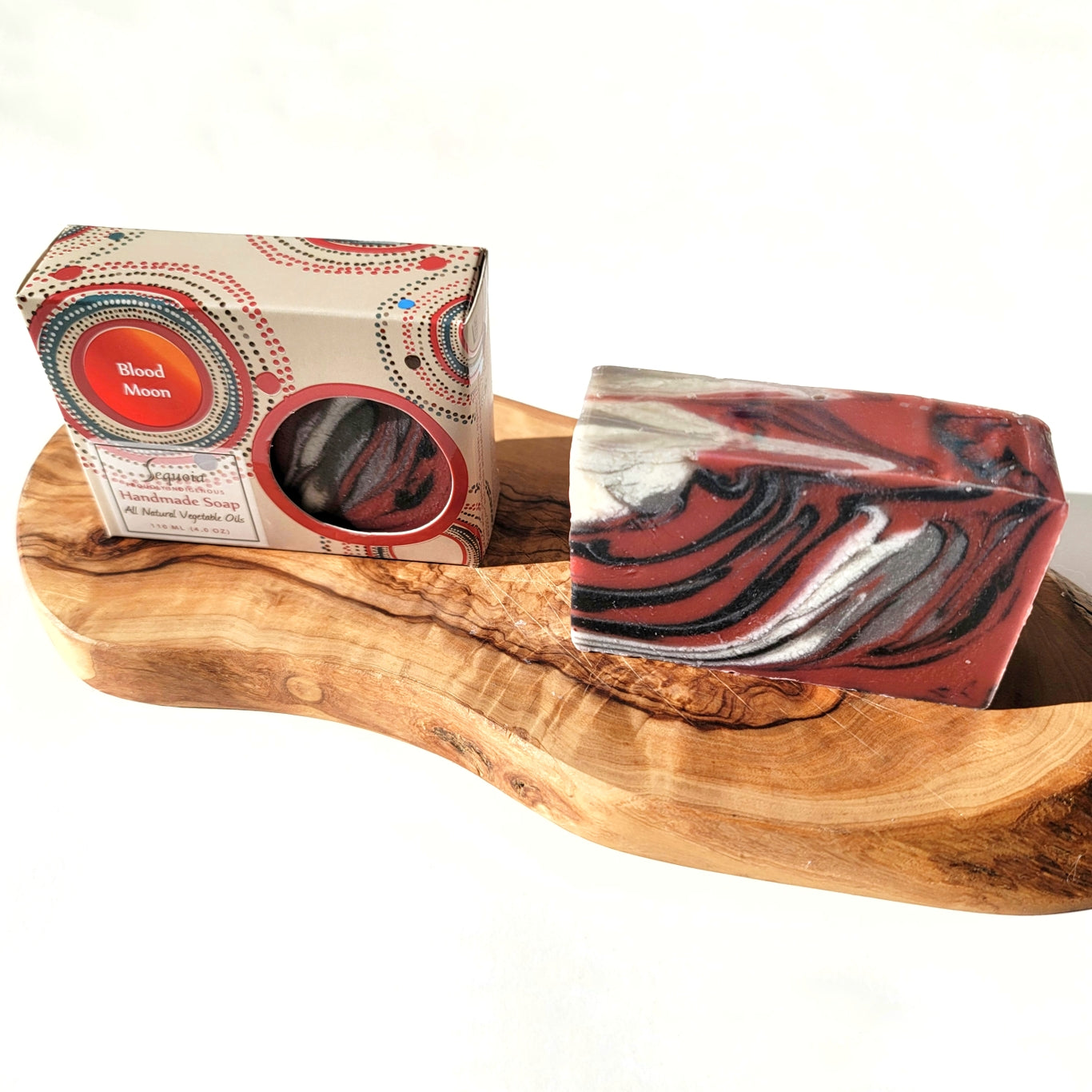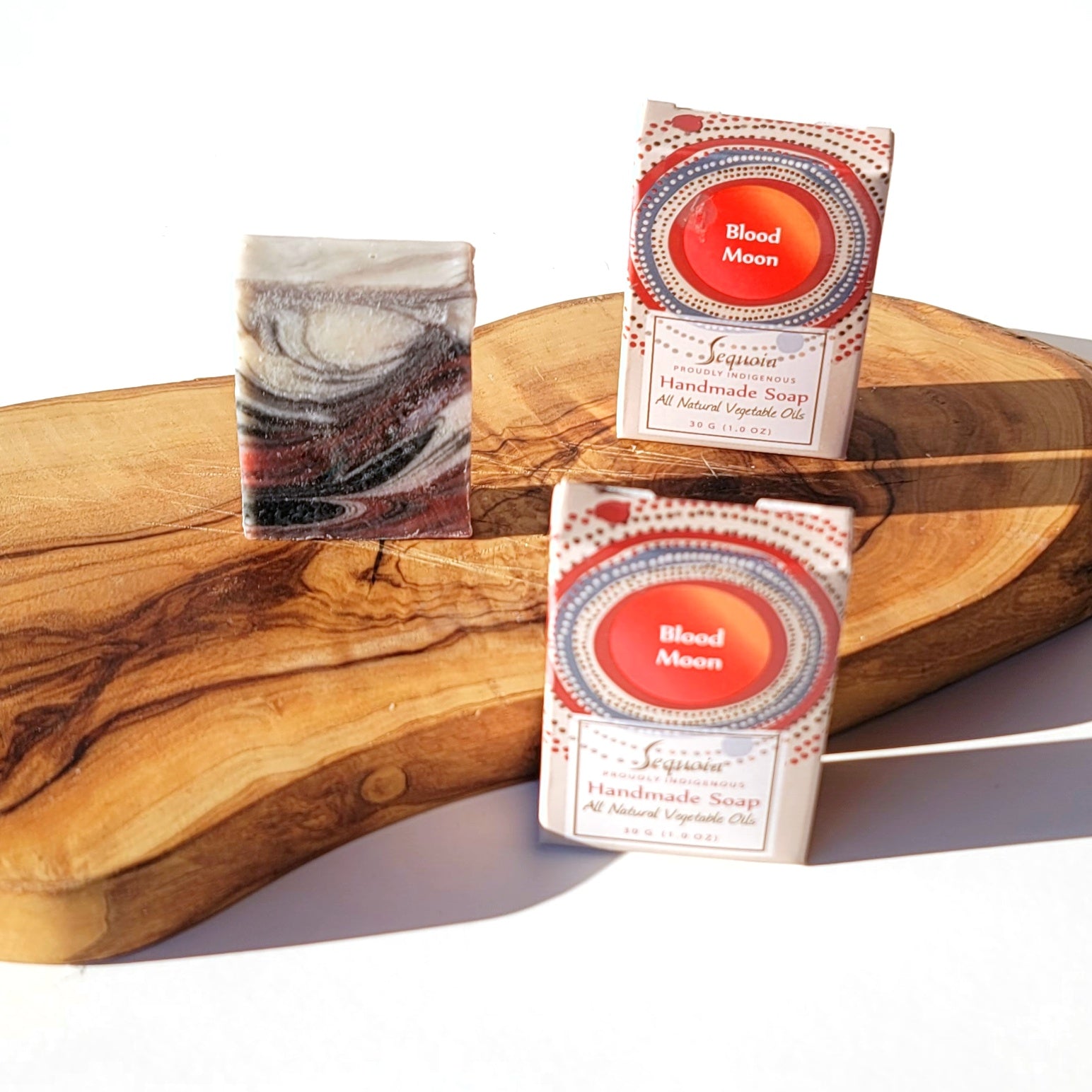 Limited supply
Scent Family: Fruity
Description: Citrus Blend
Details: A beautiful blend of soft citruses.
Our Blood Moon soap features "Moon Water" and activated charcoal as special ingredients. The water was left out for the light of the full moon to recharge it's moon energy into it. If you are a fan of citrus scents you will love this soap in your bath/shower. 
On November 8, the moon will be eclipsed by Mother Earth, spawning the Blood Moon and the inspiration for Sequoia's limited edition Blood Moon soap.
Sequoia's Blood Moon Soap is our image of what the moon and night sky may look like. Expected reds with blacks mixed with starry whites and maybe some clouds.
• hydrates dry skin
• made with organic shea butter
• made with organic castor oil
• 98% natural ingredients
• contains moon water
• contains activated charcoal
Directions: Use daily in bath or shower. For a longer lasting bar make sure you do not leave in a puddle of water where the soap may become soggy. Or even better, alternate between 2 bars so that there is an extra day of drying time between uses.
Size/Weight: 4 oz / 1 oz
Ingredients: Canola Oil, (Moon) Water, Coconut Oil, Olive Oil, Sodium Hydroxide, Organic Shea Butter, Organic Castor Oil, Stearic Acid, Fragrance Oil, Activated Charcoal, Red Oxide, Titanium Dioxide, Mica
• Natural Ingredients
• Safe Synthetics
Excellent!
Wonderful original scent.
Lovely packaging.
Excellent quality.
1 oz version review
I love look of this soap, the general aesthetics, and the name. Sadly, the scent is very light that even after using it several times, I still can't pick up on it. Maybe I might if I had ordered the larger version. Other than that, it's a good soap in general.
Blood Moon Soap
Bought this for my teenage son and he absolutely loves it!
Soap
Love the fragrance, the look, and the feel. Lathers great