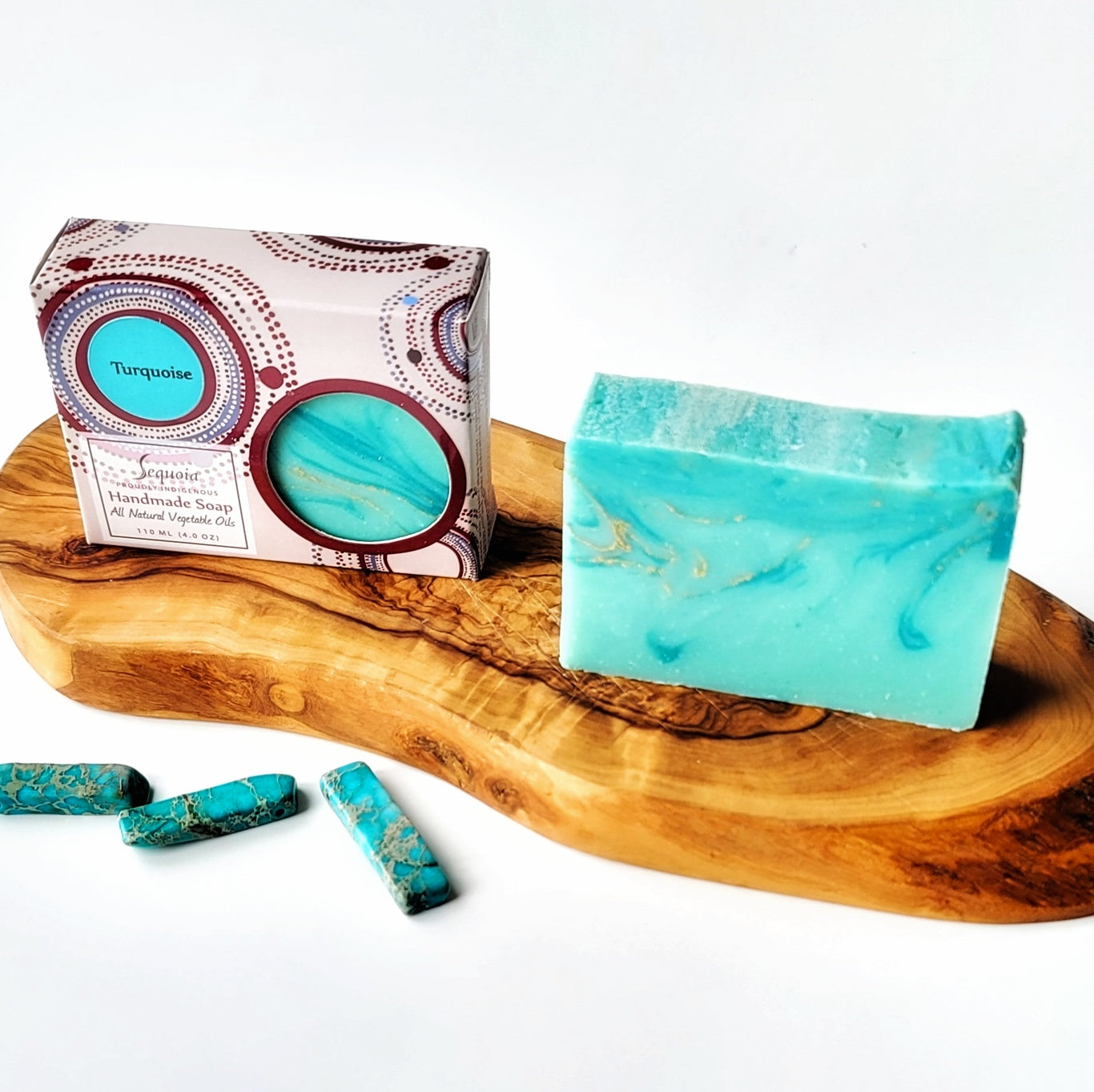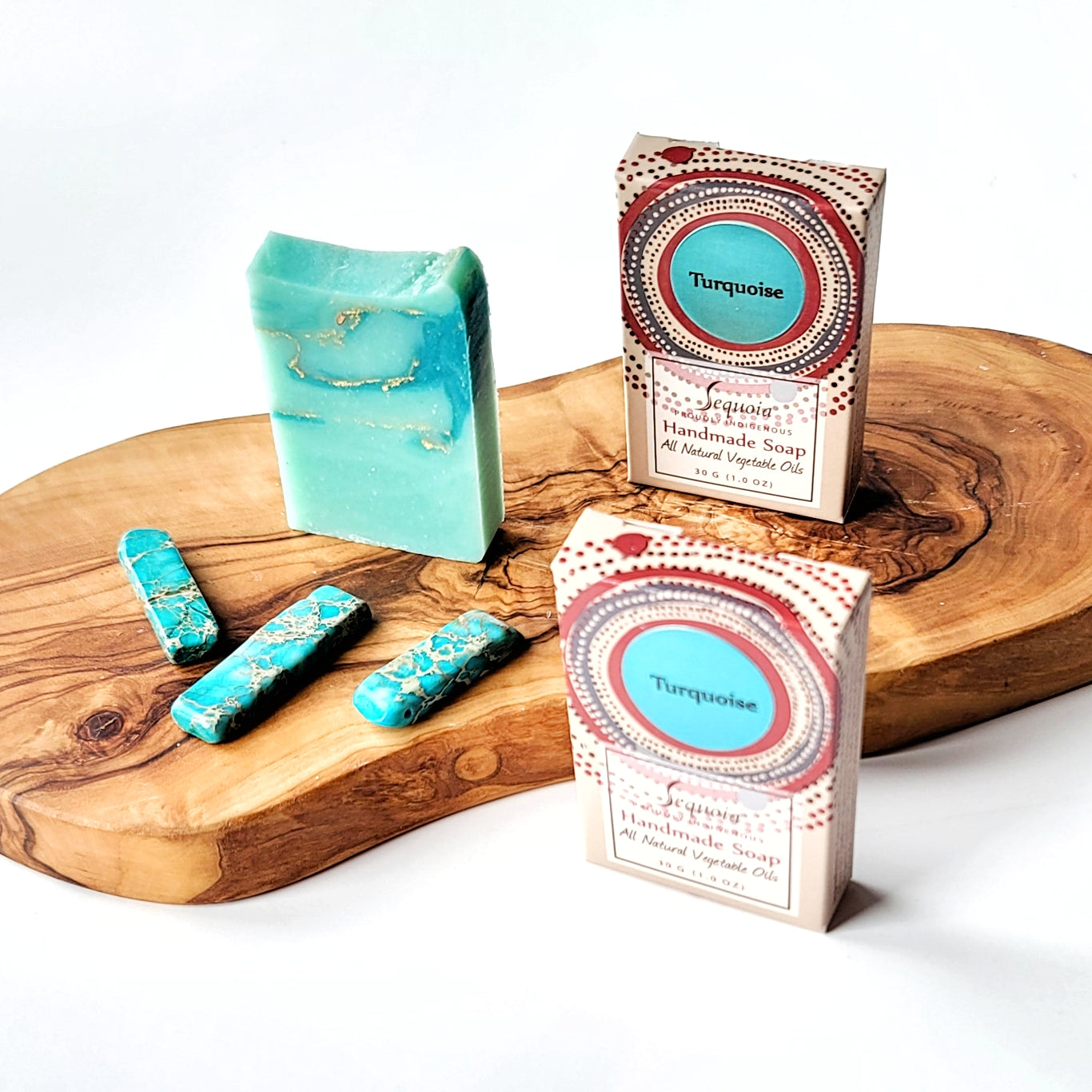 Scent Family: Clean 
Description: Refreshing Clean Scent
Details: A fresh clean scent with hints of apple, sage, and just a hint of pineapple.
Our soap design features the Turquoise color with veins of gold you so often see in Indigenous Turquoise Jewelry. If you are a fan of Turquoise like I am, you will love to have this soap in your shower. 


• hydrates dry skin
• made with organic shea butter
• made with organic castor oil
• 98% natural ingredients
• contains no artificial colors
Directions: Use daily in bath or shower. For a longer lasting bar make sure you do not leave in a puddle of water where the soap may become soggy. Or even better, alternate between 2 bars so that there is an extra day of drying time between uses.
Size/Weight: 4 oz / 1 oz
Ingredients: Canola Oil, Water, Coconut Oil, Olive Oil, Sodium Hydroxide, Organic Shea Butter, Organic Castor Oil, Stearic Acid, Fragrance Oil, Hydrated Chromium Green Oxide, Ultramarine, Titanium Dioxide, Black Oxide, Mica
• Natural Ingredients
• Safe Synthetics
Feels like vacation
I just began using this one and I am loving it. If the waters of Bora Bora had a scent, it would be this one. The soap is also very beautiful to look at.
My Absolute Favorite!
I've loved every soap I've ordered from Sequoia, but I keep coming back to this one. It is so fresh and pleasant. I will continue to re-order! All the soaps are long lasting and don't dry out my skin.
Love this!
Lovely scent and so beautiful, like a work of art. Love the gold streaks. Always great packaging.
Turquoise Soap
Bought this soap for my daughter-in-law. She is gifting them along with other items for the ladies in her wedding party.
Blissful aroma, artful look
The feel of this soap is quite silky. Matching that with the aroma I will always recommend this soap.