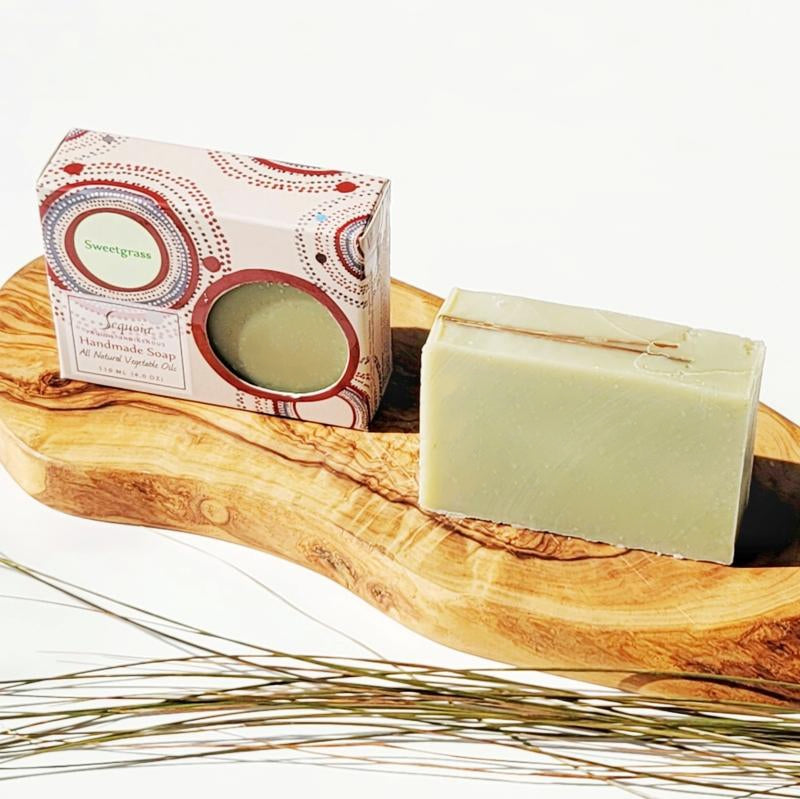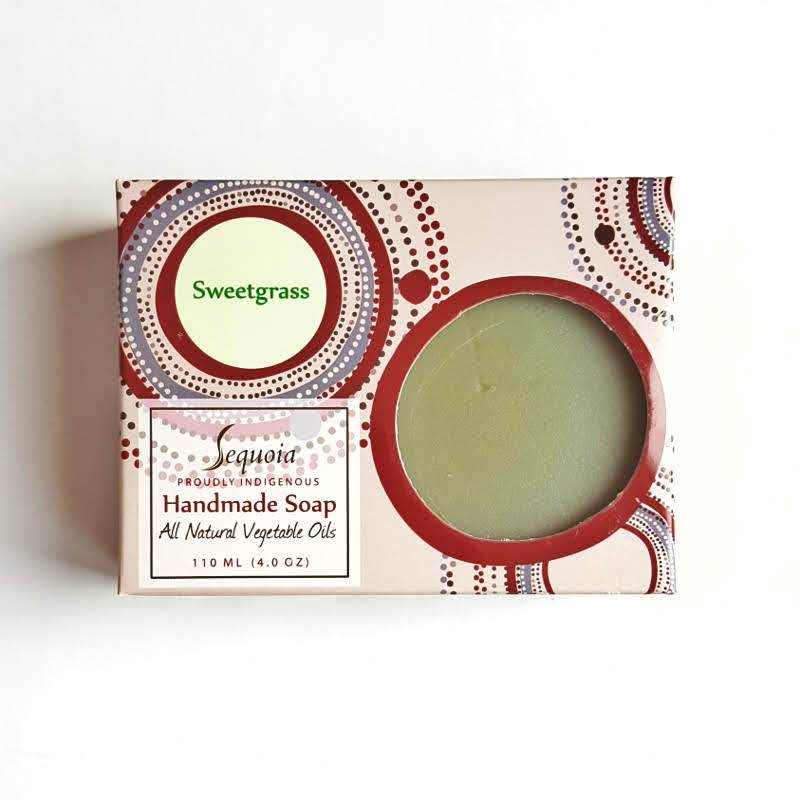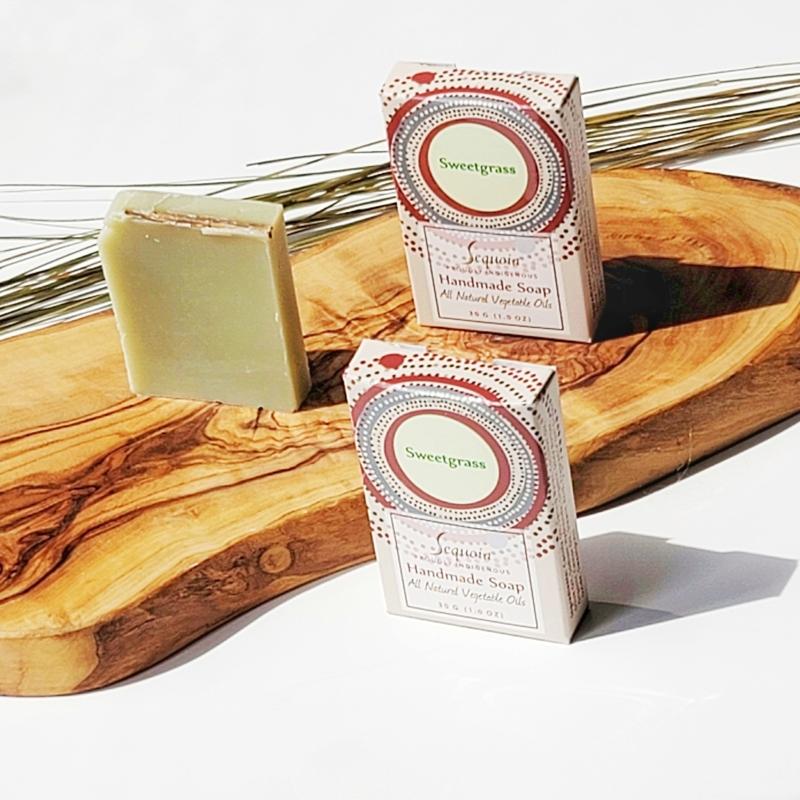 Scent Family: Sweetgrass
Description: Slightly sweet grassy scent

Details: We here at Sequoia hope you've had the opportunity to smell the herbal - sweet scent of sweetgrass. It's true that due to urbanization, sweetgrass is a lot harder to find nowdays as it grows and thrives in a wild environment. We've captured this 'wildness' in each bar and now give everyone the opportunity to experience it with each shower.
 **Our best selling bar, due to the fact that sweetgrass is highly regarded in Native American culture.
• hydrates dry skin
• made with organic shea butter
• made with organic castor oil
• 98% natural ingredients
• contains no artificial colors
• contains handpicked sweetgrass
Directions:  Use daily in bath or shower. For a longer lasting bar make sure you do not leave in a puddle of water where the soap may become soggy. Or even better, alternate between 2 bars so that there is an extra day of drying time between uses.
Size/Weight: 4 oz
Ingredients: Canola Oil, Water, Coconut Oil, Olive Oil, Sodium Hydroxide, Organic Shea Butter, Organic Castor Oil, Stearic Acid, Fragrance Oil, Green Oxide, Sweetgrass
          • Natural Ingredients
          • Safe Synthetics
New favourite!!
Amazing soap and ADORE the smell. Brings me so much joy and softness to my soul. Grateful!
Soul Cleansing
Can soap actually cleanse your soul? This soap did! I feel washed over by nature. Thank you xo
Sweetgrass Soap
This was the first time ordering from this company (ordered the sweetgrass soap and the medicine woman soap) an I am completed in love with this scent too ! It surprised me with how amazing and grounding it is. The packaging is beautiful and thoughtful and it even included a personalized thank you to me from Sequoia !
new favorite
Sequoia turned me on to sweet grass scents, and now this one is a staple in my house!
Sweet grass Soap
The scent of this soap is wonderfully refreshing. You only need a small amount to create a lot of lather which leaves your skin so clean and soft. I like that the scent stays with you for quite awhile. Sequoia Proudly Indigenous soap is richly scented. I'm thinking of giving it as a gift.
Thank you Sequoia Proudly Indigenous.