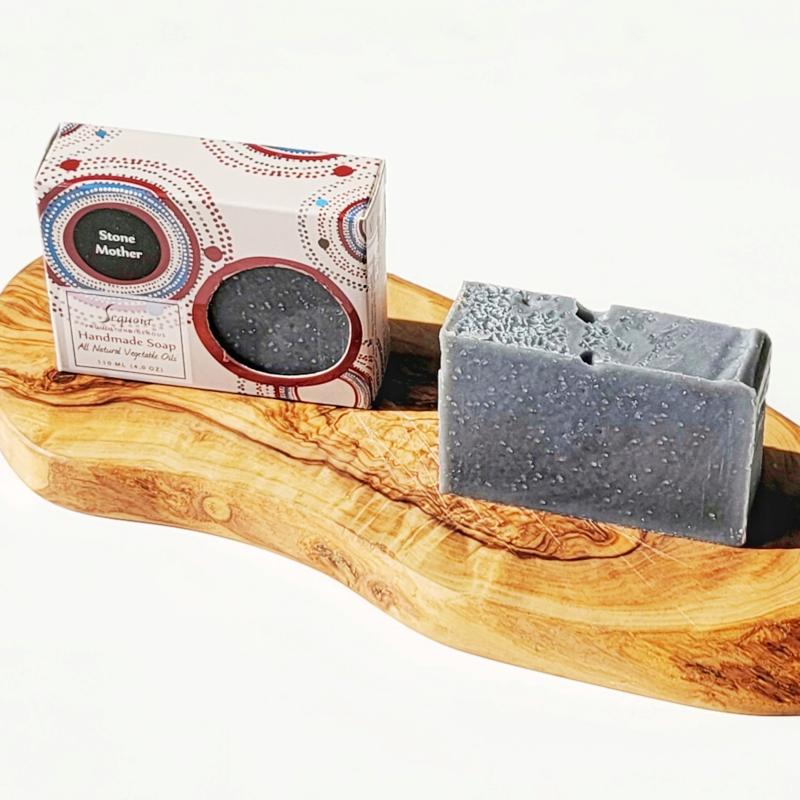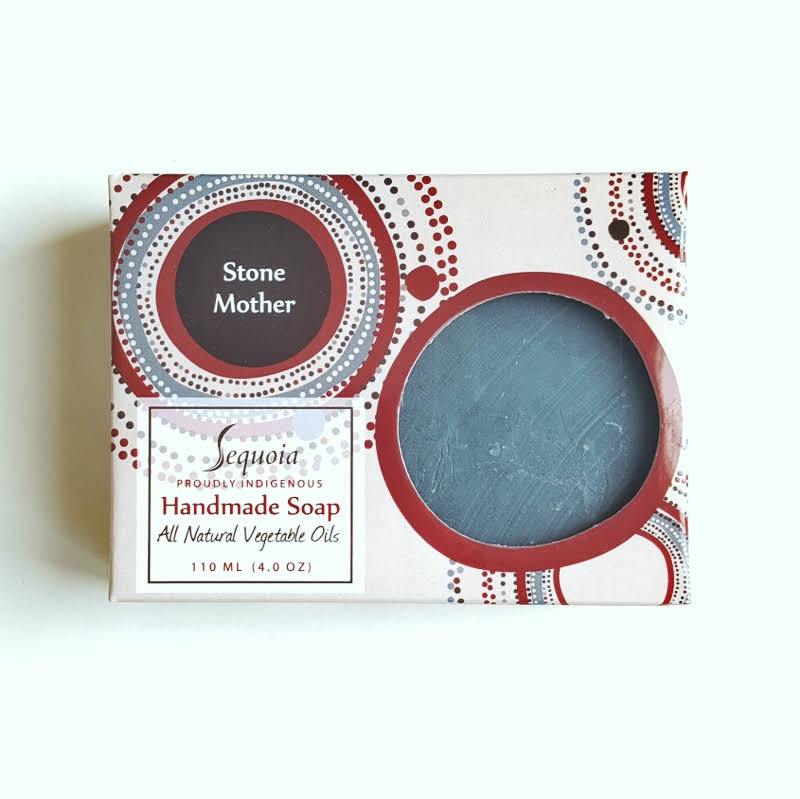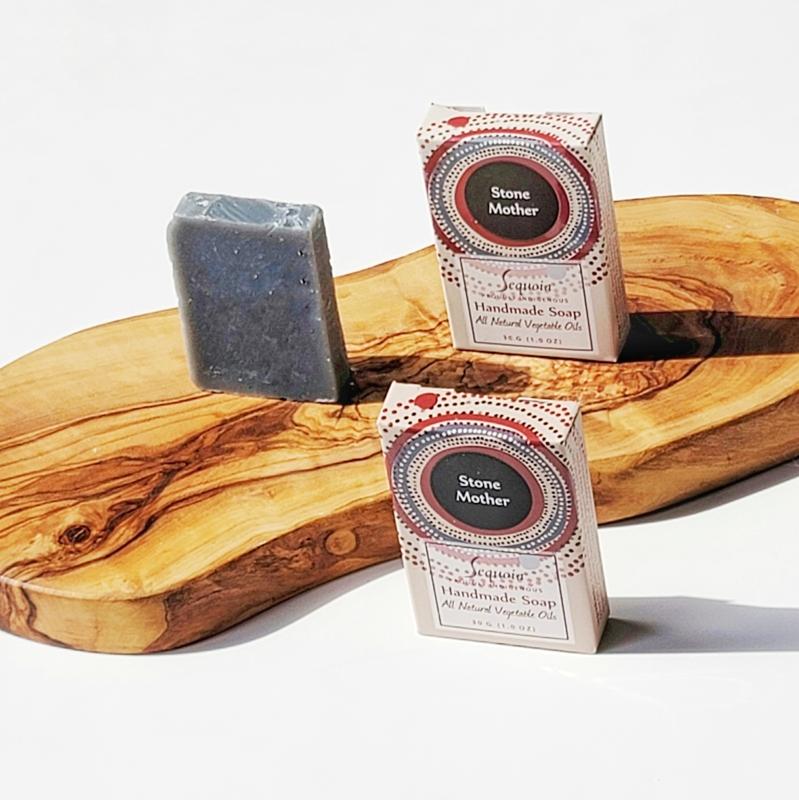 Scent Family:
Tea Tree, Peppermint
Description: Refreshing and cooling
Details: We've been wanting to make a "Stone Mother" soap for a while now. This is dedicated to where my (Paiute) grandparents are from. The Stone mother is a rock formation at Pyramid Lake, Nevada which looks like a woman and her basket. Click here for a picture of what she looks like and click here to read the legend.
This bar contains activated charcoal and two refreshing essential oils: Tea Tree and Peppermint.
Tea Tree Essential Oil is known for its antibacterial and antiviral properties. This is great for acne prone skin and makes a great facial bar. The Peppermint Essential Oil adds a bit of a cooling effect which relieves inflamed skin. Even for normal skin, this is a great way to freshen up for the day.
• hydrates dry skin
• made with organic shea butter
• made with organic castor oil
• 98% natural ingredients
• contains no artificial colors
• contains essential oils
• contains activated charcoal
Directions: Use daily in bath or shower. For a longer lasting bar make sure you do not leave in a puddle of water where the soap may become soggy. Or even better, alternate between 2 bars so that there is an extra day of drying time between uses.
Size/Weight: 4 oz
Ingredients: Canola Oil, Water, Coconut Oil, Olive Oil, Sodium Hydroxide, Organic Shea Butter, Organic Castor Oil, Stearic Acid, Peppermint Essential Oil, Tea Tree Essential Oil, Activated Charcoal
• Natural Ingredients
• Safe Synthetics
Perfect name.
Although I bought these for gifts, I have included myself on that gift list. Wonderful soap.
Best Soap EVER
My boyfriend has very sensitive skin and practically every soap he has ever tried makes his skin breakout. He has tried baby soap, hypoallergenic soap, soap recommended by drs etc. THIS soap is the best one we have found for his sensitive skin! I normally can't STAND the smell of tea tree but the way it's combined with mint in this soap smells fresh and clean. I recommend it to everyone who has sensitive skin that reacts to everything. His skin is calm with Stone Mother soap and he uses it all over.
amazing!!
love the smell and the lather!!!
Very nice soap
This was a lovely soap, it had a very nice scent to it and lasted long enough. I found it had mint-chocolatey notes, and was fragrant but not too powerful. Would recommend.
Excellent Soap!!
My face loves this soap!! Thank you!!