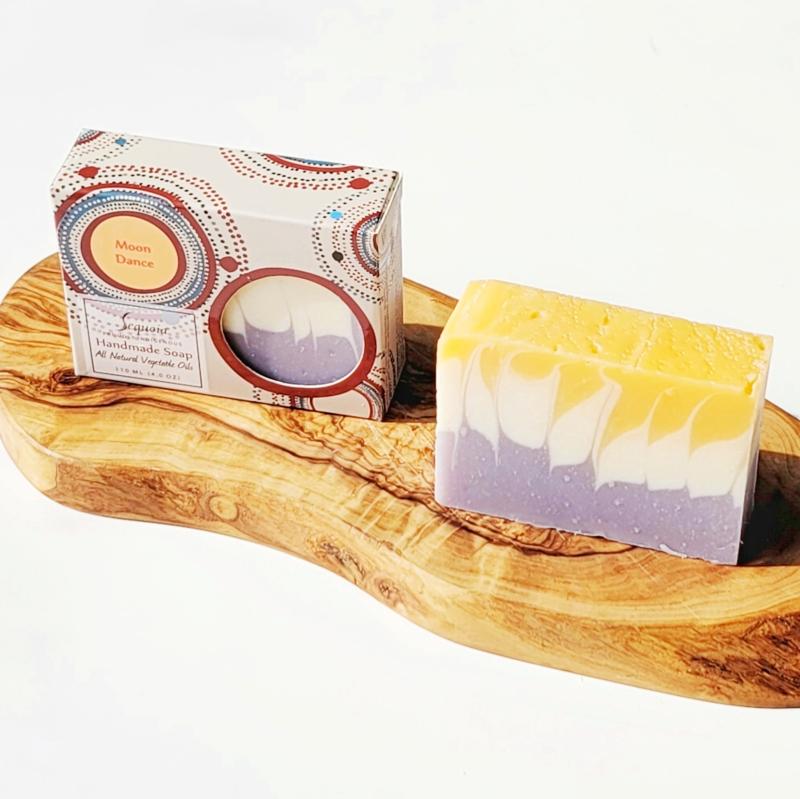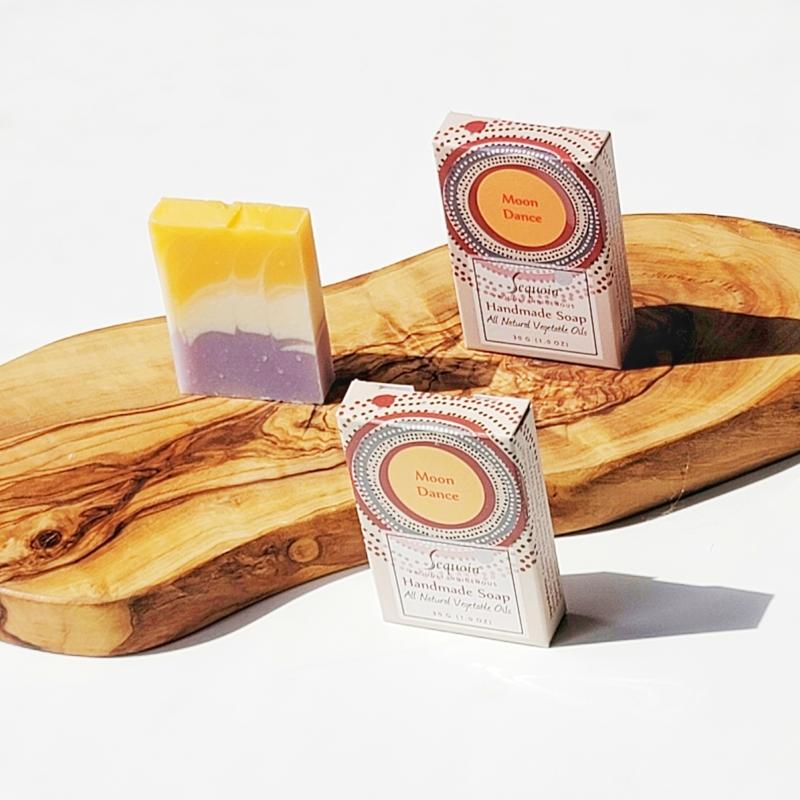 Scent Family: Fruity
Description: Blend of Citruses
Details: The festive look to this soap, makes it appealing to both men and women. This soap is named after the Iroquoian Moon Dance Ceremony which gives an offering to the moon. This soap pays homage to the females of this world to make sure that life continues and to keep everything in order, including plant life, animal life, and water life. This soap reminds us of harmony with it's mellow, pleasant, tangerine-orangey scent.
• hydrates dry skin
• made with organic shea butter
• made with organic castor oil
• 98% natural ingredients
Directions: Use daily in bath or shower. For a longer lasting bar make sure you do not leave in a puddle of water where the soap may become soggy. Or even better, alternate between 2 bars so that there is an extra day of drying time between uses.
Size/Weight: 4 oz
Ingredients: Canola Oil, Water, Coconut Oil, Olive Oil, Sodium Hydroxide, Organic Shea Butter, Organic Castor Oil, Stearic Acid, Fragrance Oil, Ultramarine, Titanium Dioxide, Yellow #6
• Natural Ingredients
• Safe Synthetics
Sweet goodness
It's got a very sweet and lemony/orange smell! Very beautiful and soft. Definitely worth it.
This soap is amazing and everything I hoped for!!!!
Scents are amazing. Soaps leaves me feeling clean without drying out skin. No itchy tight feeling. Will be back!
Soap is amazing
Always smells fresh and citrusy. It's my partner's favourite! 100% will buy again