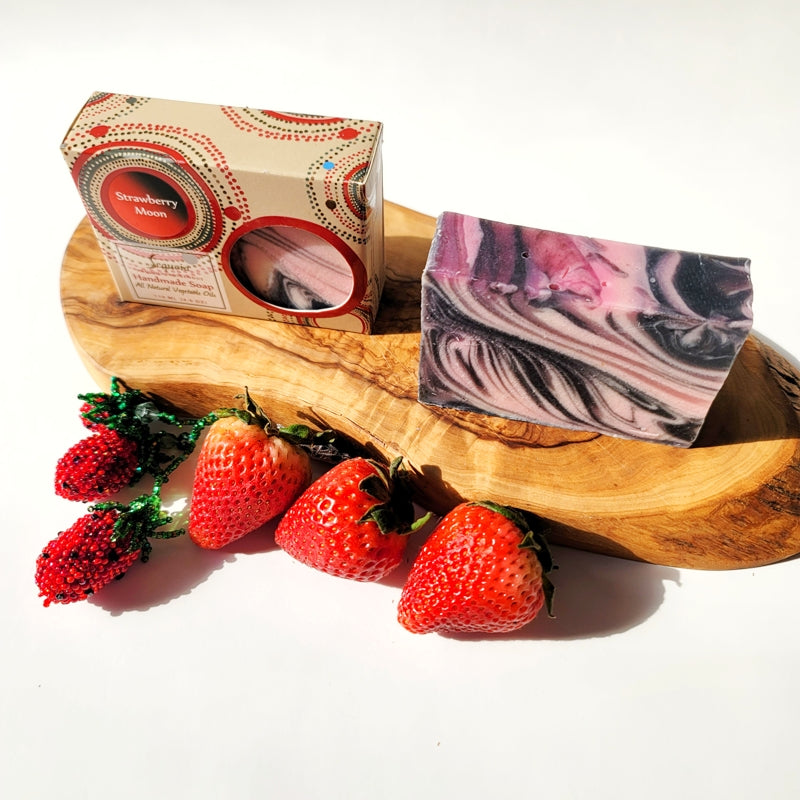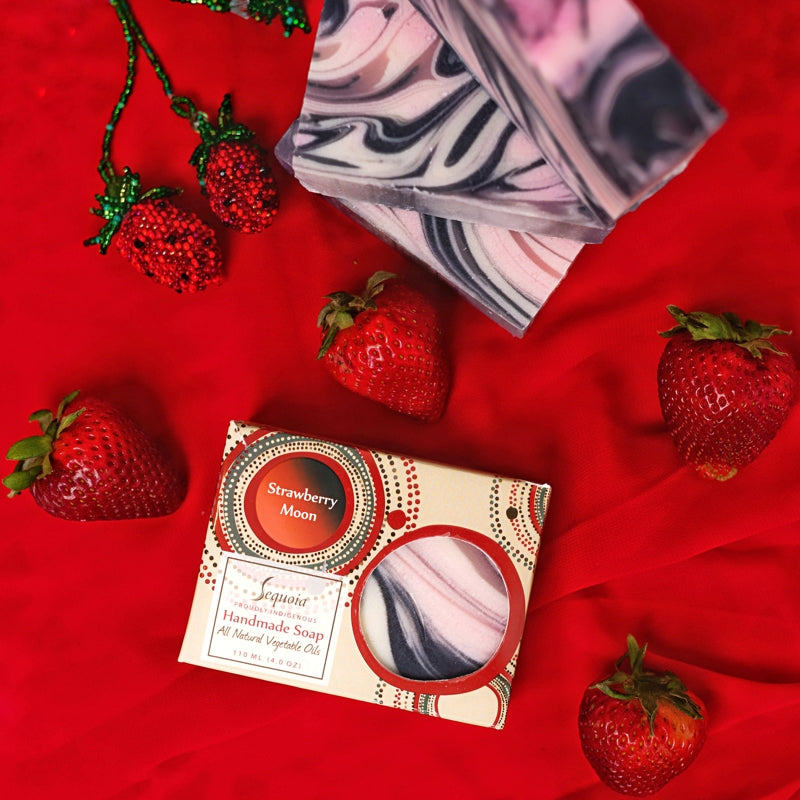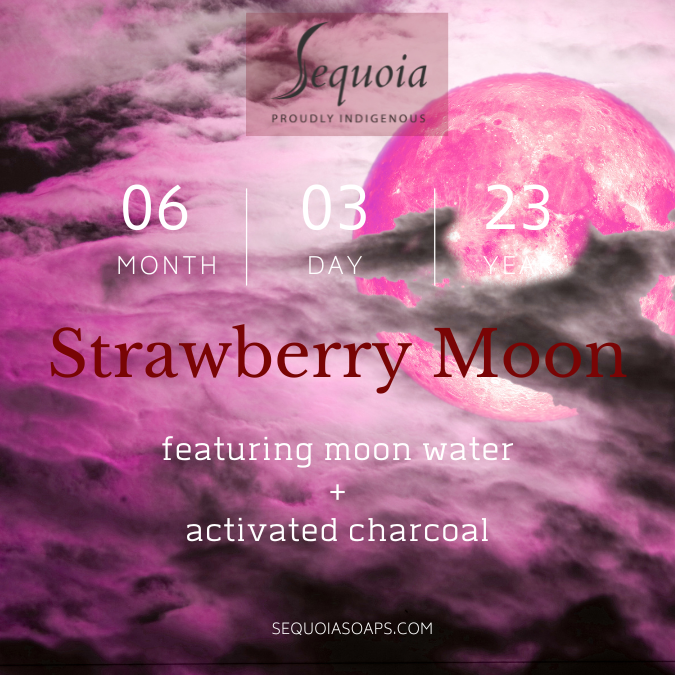 Strawberry Moon Soap ***Limited Edition***
Limited supply: Only 400 bars available!
Scent Family: Berry/Fruity/Floral
Description: Strawberry Blossoms
Details: Inspired by the Strawberry Moon, which is the first full moon around the time when Strawberries ripen.
Our Strawberry Moon soap features "Moon Water" and activated charcoal as special ingredients. The water was left out for the light of the full moon to recharge it's moon energy into it. If you are a fan of berry scents you will love this soap in your bath/shower. 
The Strawberry Moon isn't necessarily pink or red, but got it's name because it is full right around the time that this first fruit of the year ripens.
The Strawberry Moon has also been called Berries Ripen Moon, Birth Moon and Green Corn Moon. It is always at the end of Spring/beginning of Summer.
• hydrates dry skin
• made with organic shea butter
• made with organic castor oil
• 98% natural ingredients
• contains moon water
• contains activated charcoal
Directions: Use daily in bath or shower. For a longer lasting bar make sure you do not leave in a puddle of water where the soap may become soggy. Or even better, alternate between 2 bars so that there is an extra day of drying time between uses.
Size/Weight: 4 oz / 1 oz
Ingredients: Canola Oil, (Moon) Water, Coconut Oil, Olive Oil, Sodium Hydroxide, Organic Shea Butter, Organic Castor Oil, Stearic Acid, Fragrance Oil, Activated Charcoal, Titanium Dioxide, Red 33
• Natural Ingredients
• Safe Synthetics
Strawberry Fields
Smells so beautiful, like walking through a field of Strawberries. Plus the lovely scent lingers on your skin for hours 🙂
Great soap
This soap 😩😩 I have sensitive skin and soaps with scents typically do not do well on my skin but this one is amazing. No reaction whatsoever and the scent is great
The Best Soap!
I could smell the sweet strawberry scent even before opening the shipping box. I use this soap everyday!
Amazing soap
I am deeply in love with this soap! It smells amazing !
Unbelievably beautiful and smells amazing!
I knew I would love this bar the minute I saw it. The smell is like fresh strawberries and kindness.