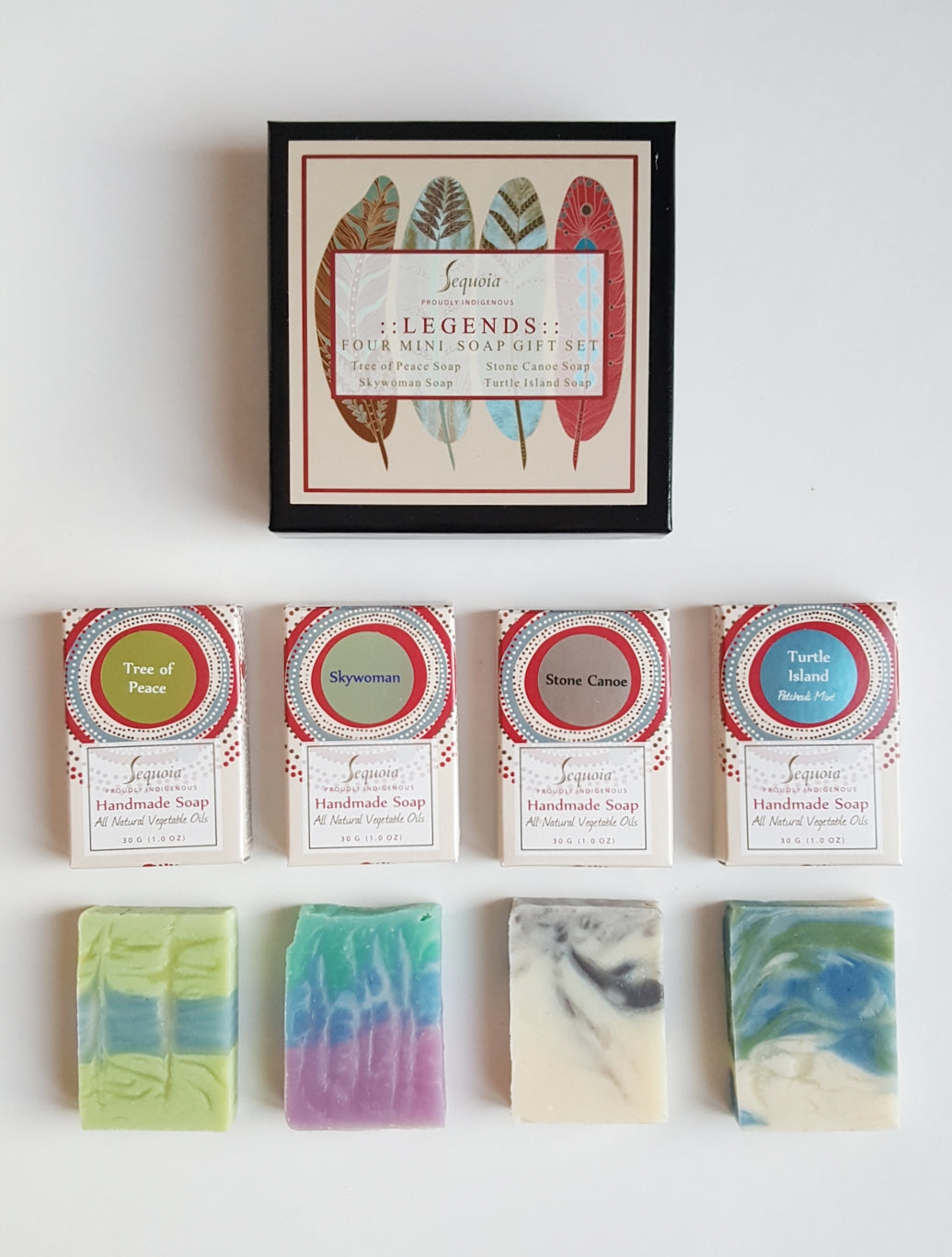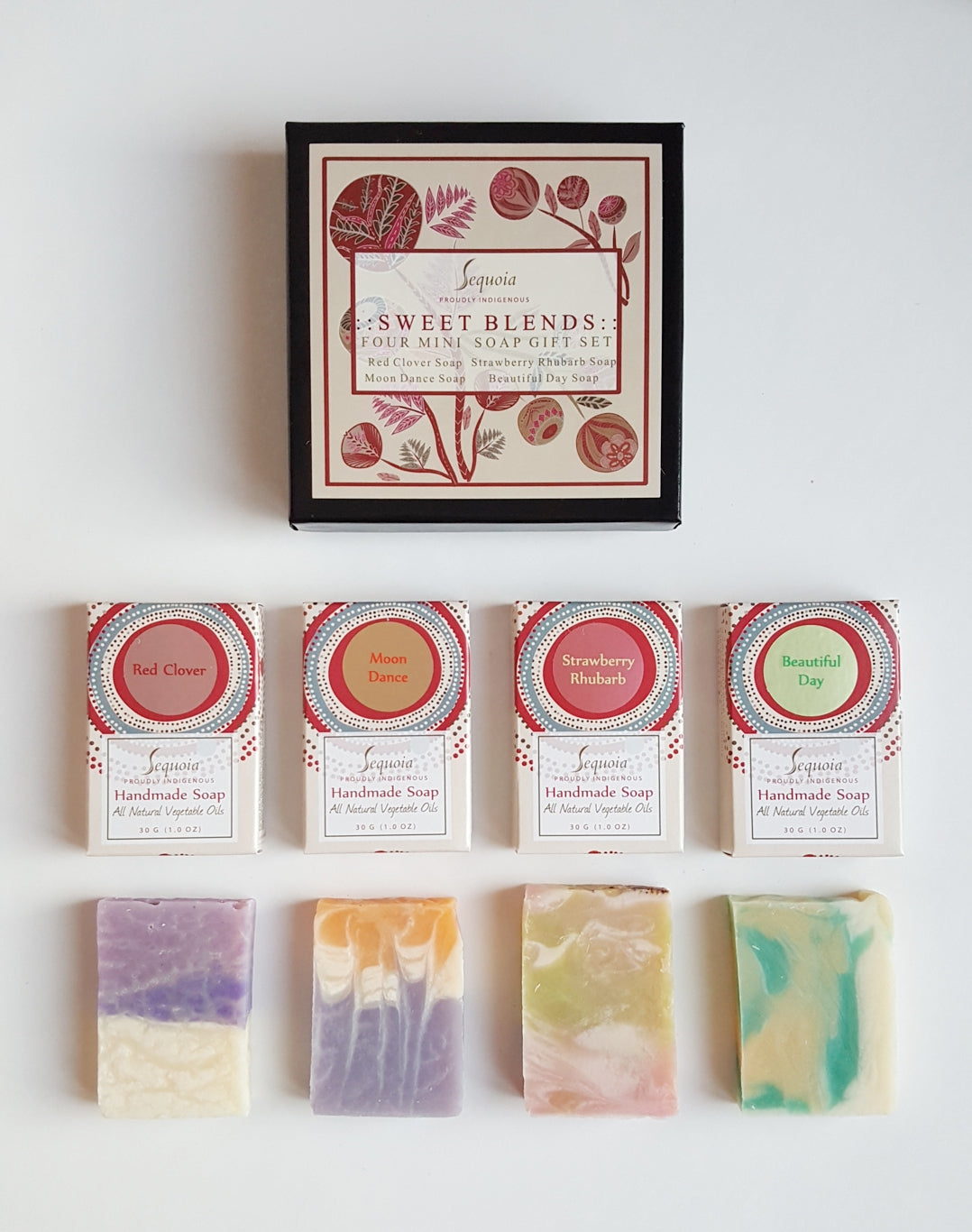 [Black Box] Mini Soap Gift Set
Four 1oz mini soaps, in a sturdy black box with label and description of each soap.
Four Medicines: Sweetgrass, Cedar, Sage, Tobacco Soaps
Sweet Blends: Red Clover, Beautiful Day, Moon Dance, Strawberry Rhubarb

Perfectly perfect!
This is an ideal way to sample soaps . . . and then buy more. Sequoia definitely has wonderful and meaningful scents .... no run of the mill stuff here. I am so thankful that this shop came to my attention! For the types of things that they offer; I will always shop here first!
Great gift idea
The Black box soap set are a terrific gift. The variety is great and the fragrances are wonderful.
Good day. So I ordered a few sets of soap. Wanted to give 2 as gifts and keep one for myself.
And come back with actual reviews. I love the soaps. Wish they were bigger lasted longer, to be honest. Would totally consider buying more.
My boyfriend likes his soaps and the smells. My best buddy loves her soaps, too.
We may be back for more orders soon.
Good job.
So cute !
I can't wait to hand out these mini soaps for Christmas, they are so cute. The packaging is beautiful.