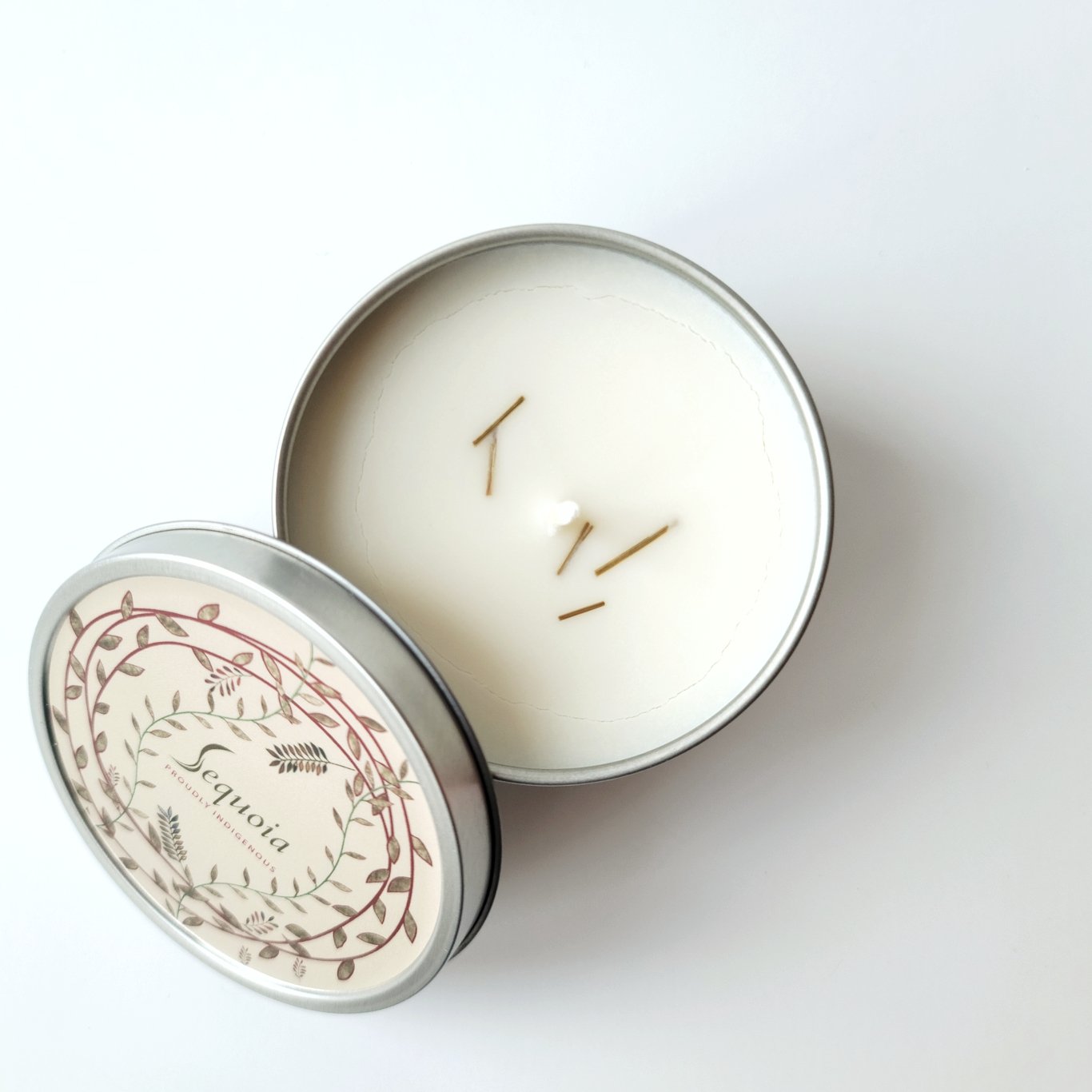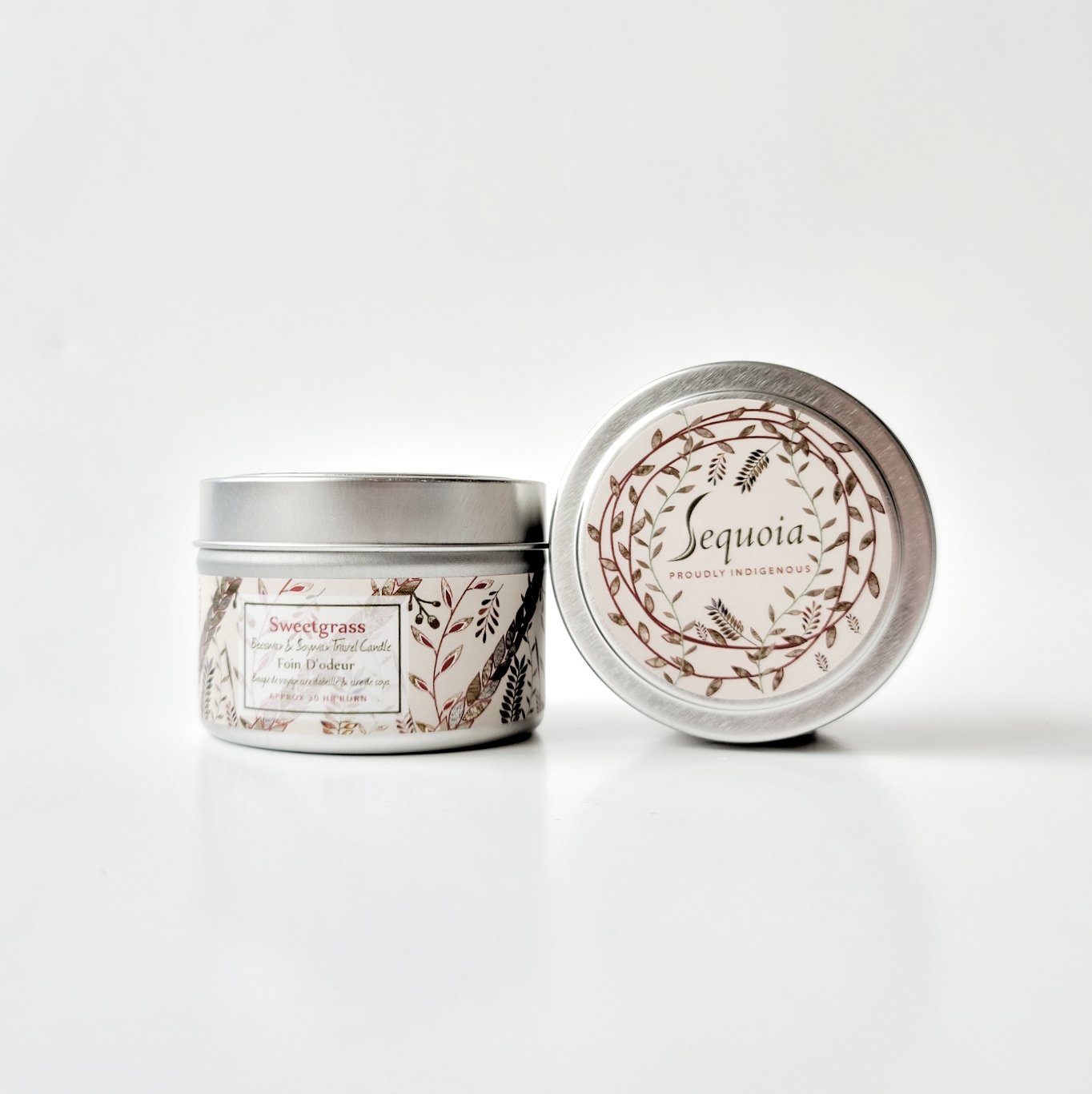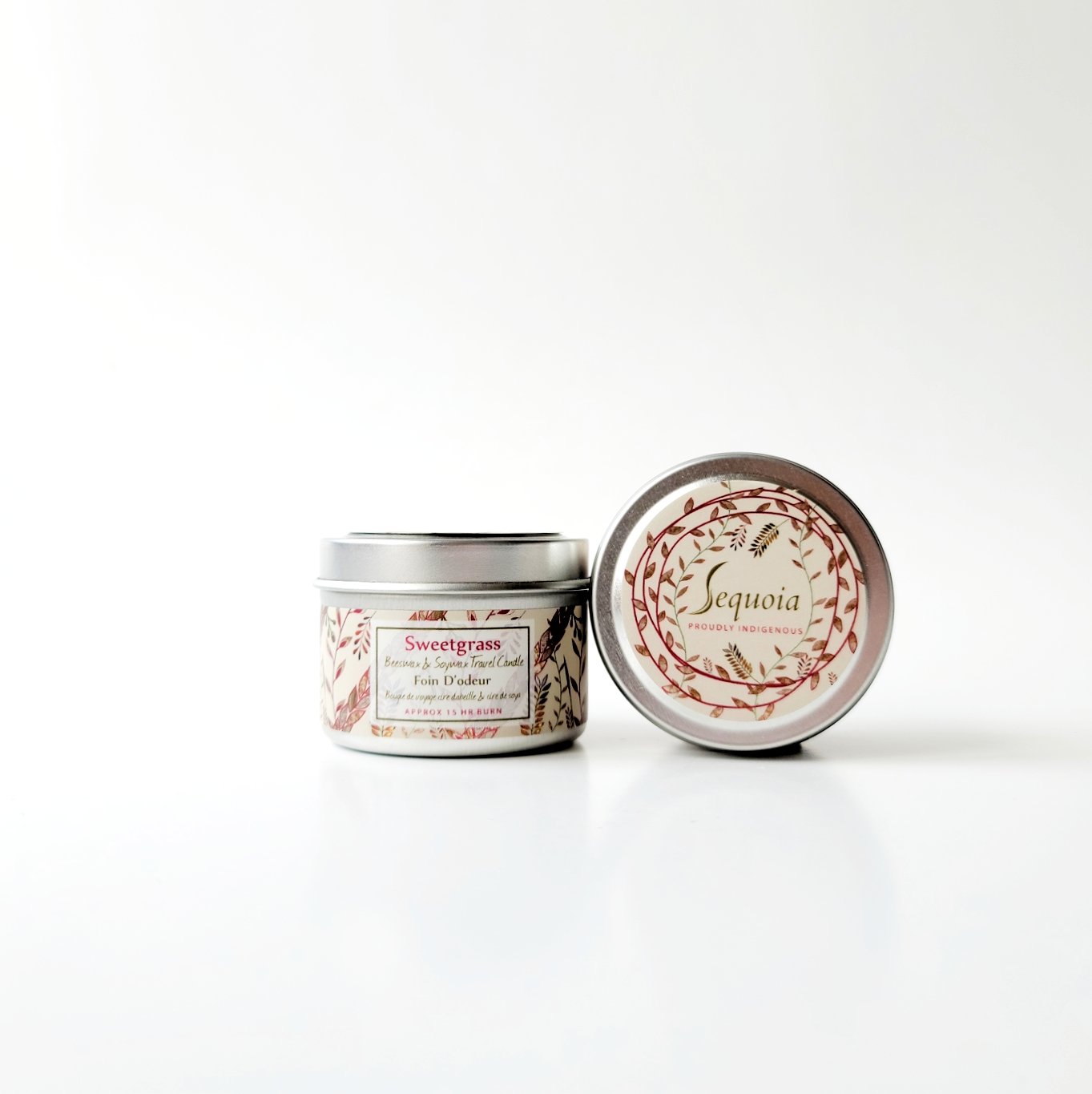 Scent Family: Sweetgrass

Description: Slightly Sweet Grassy Scent
Details: A complex, fresh, grassy fragrance with a bit of a sweet note. There is something irresistible with anything sweetgrass. Loved by both men and women. Topped with handpicked Sweetgrass.

• our own blend of natural waxes: soywax and beeswax
• burns cooler, and when finished you can easily rinse out the tin to repurpose
• made with our own proprietary blend of phthalate free fragrance oils and essential oils
• topped with handpicked sweetgrass
• contains no artificial colors
Directions: Burn a maximum of 1 to 2 hours at a time, to get the most from your candle. Always burn your candle on a heat proof surface. Keep the wick trimmed to 1/4" to prevent wick from mushrooming which may cause sooting or container becoming too hot. Never burn your candle all the way to the bottom to avoid the container from getting too hot. Your candle should naturally extinguish when there is 1/4" wax left.
Size/Weight: 60hr / 30hr / 15hr
Ingredients: Soywax, Beeswax, Fragrance Oil, Sweetgrass
Sweet Grass Candle
I found this candle after looking for a replacement of the ones I used to get and can't anymore. This candle is perfectly balanced and I love the touch of grass on the top surface. I will definitely order again as I think I found my replacement… thank you so much!
Reminds me of sweatlodge
I at one time was in sweatlodge with a poorer who would place sweet grass on the rocks. This candle is just like the smell, soft and gentle.
Beautiful gift. Thank you so much!
Comforting Scent
Really good arming and comforting scent in winter. Very clean burning candle ❤️