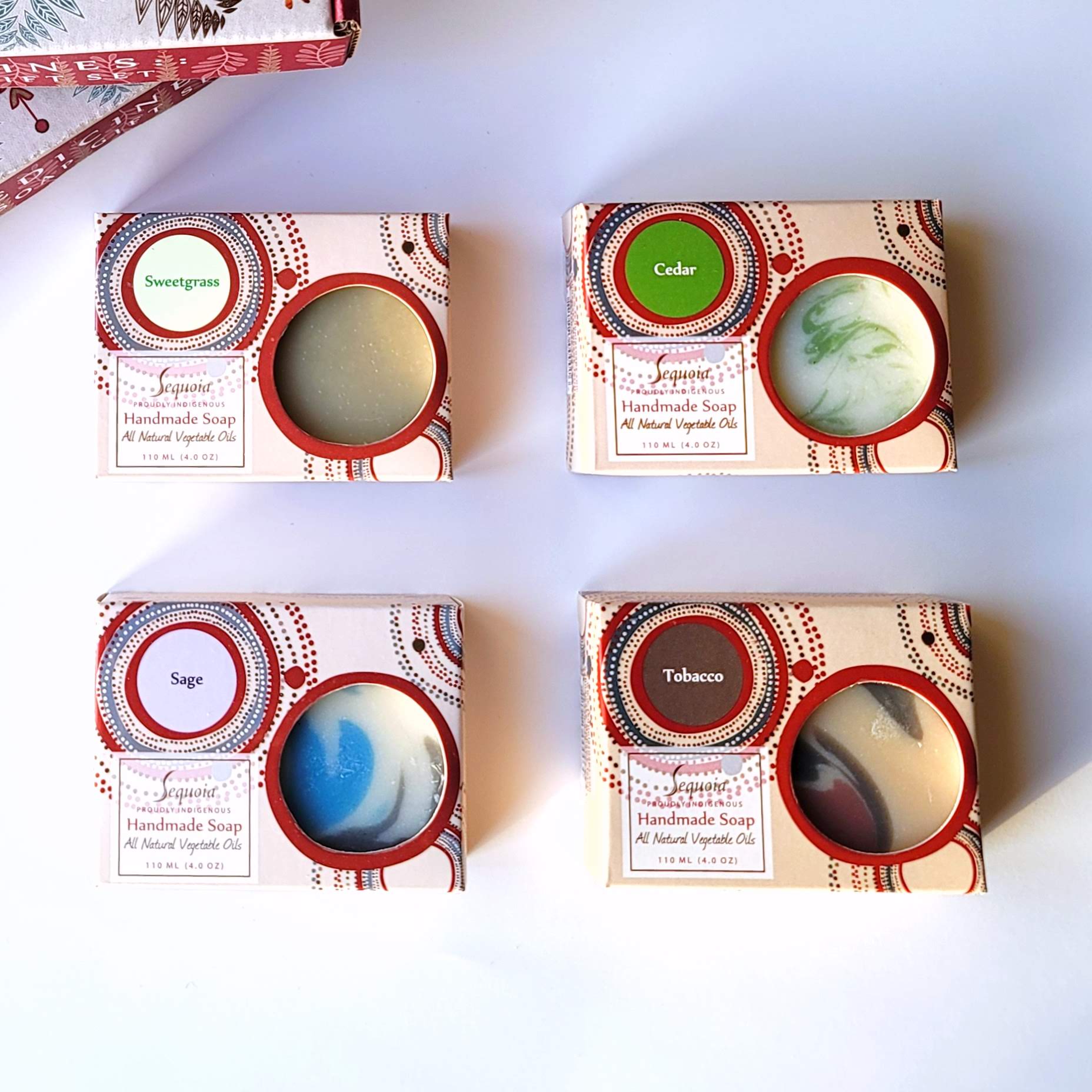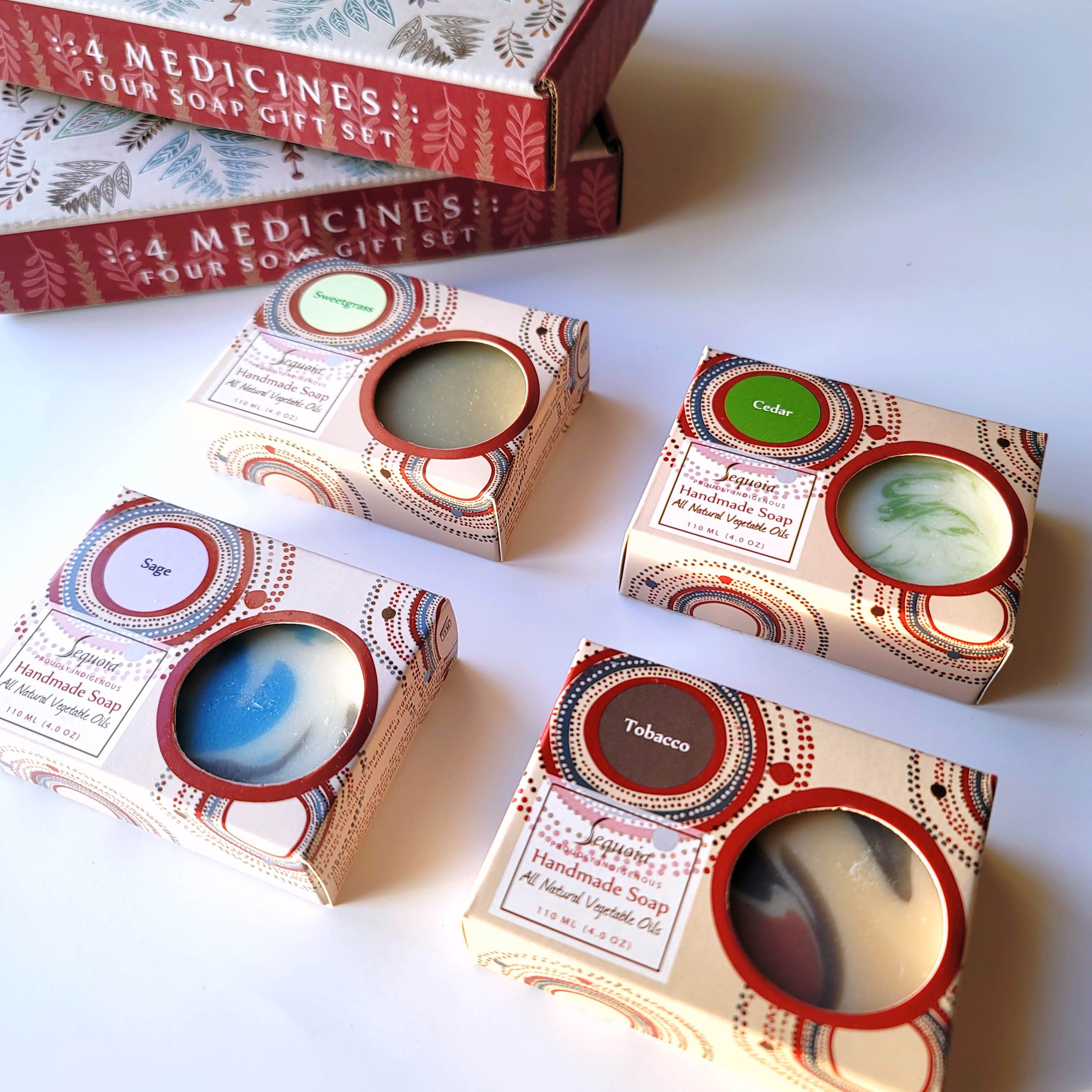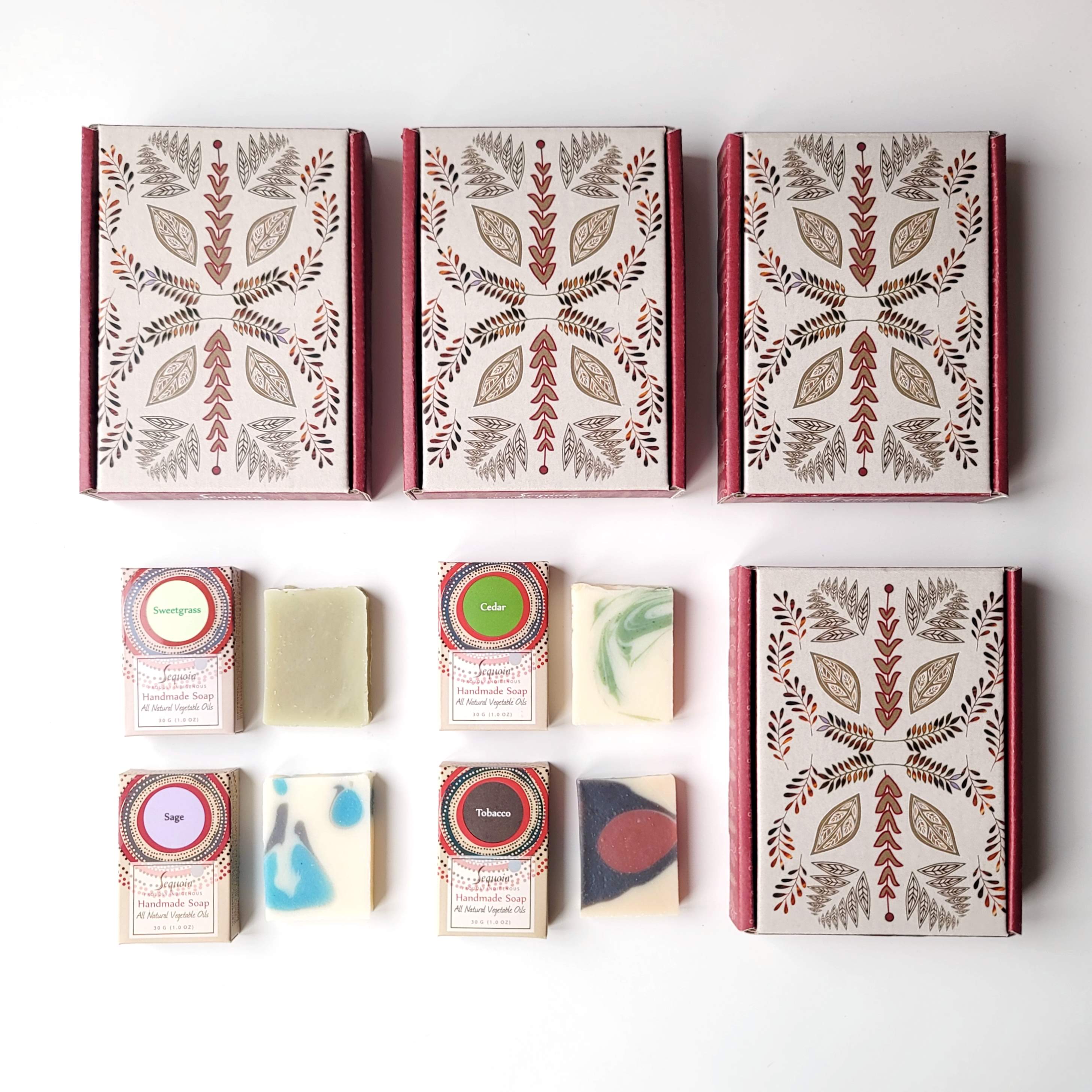 NEW!! Four Medicines Four Soap Gift Set
*Our most popular soap set*
This set contains four luxury handmade soaps inspired by the four sacred medicines. This gift set contains 4 Sequoia Soap bars: 
1. Sweetgrass - Slightly sweet grassy scent topped with sweetgrass
2. Cedar - Cedarwood essentail oil topped with sprigs of cedar
3. Sage - Herbal/clean scent of sage
4. Sacred Tobacco - Smooth honey tobacco with hints of vanilla + patchouli
Available in a large or small set. 
Packaged in a giftable box.
Excellent Stocking Stuffers
These beautiful little bars make for great stocking stuffers!
Love them.
These soaps are the best thing in my shower. I loves they're sent, just relax me. This gift is going to my cousin in England. I love what you do.
Mother's day gift
Beautifully packaged, my mom was so excited to try these out! I showed her my collection of my other Sequoia soaps and she immediately loved them! I already had sage and sweet grass, which i knew she loved. The tobacco soap is one of our new favorites!
Gift sets
Am using these as gifts for Christmas. So cannot say what product is like.