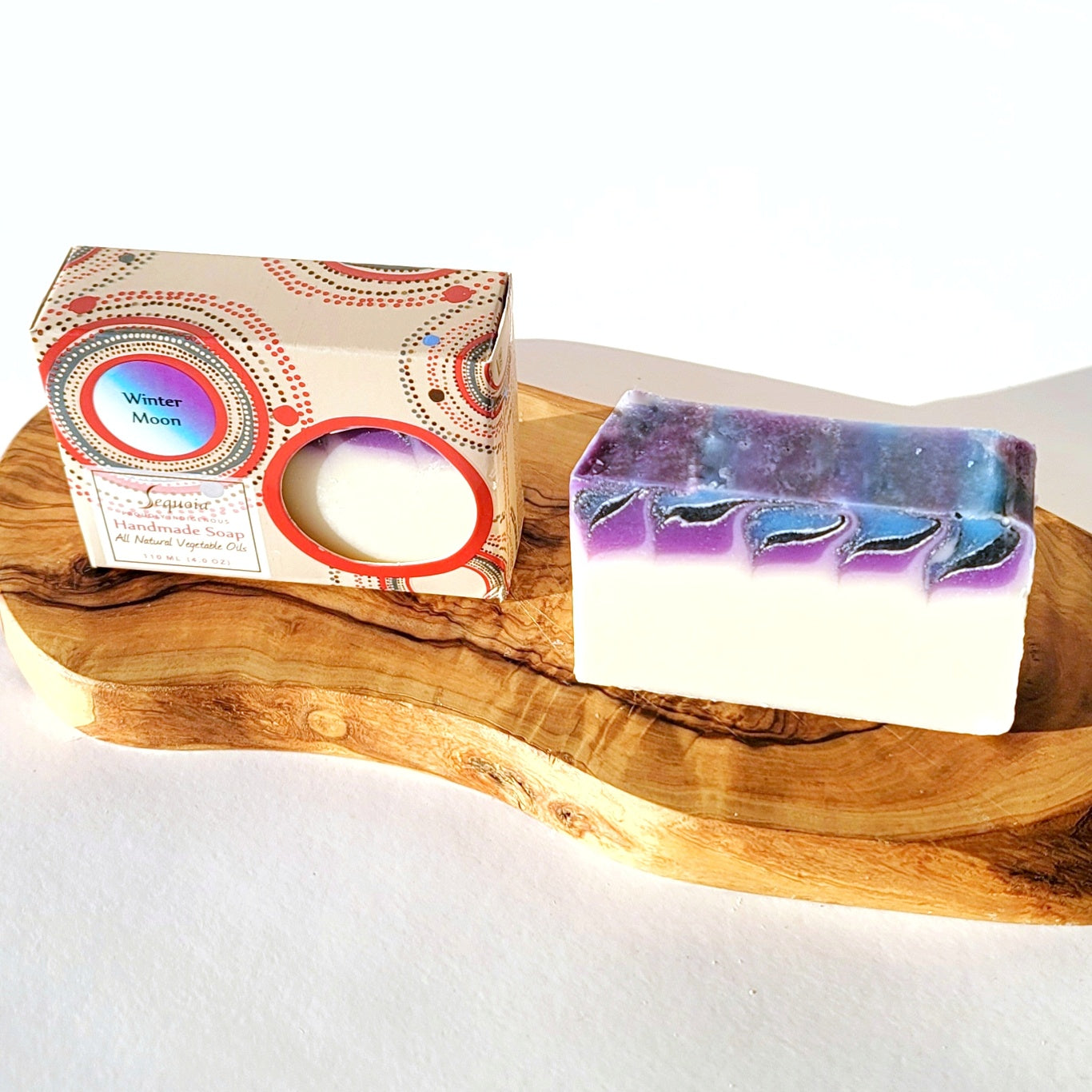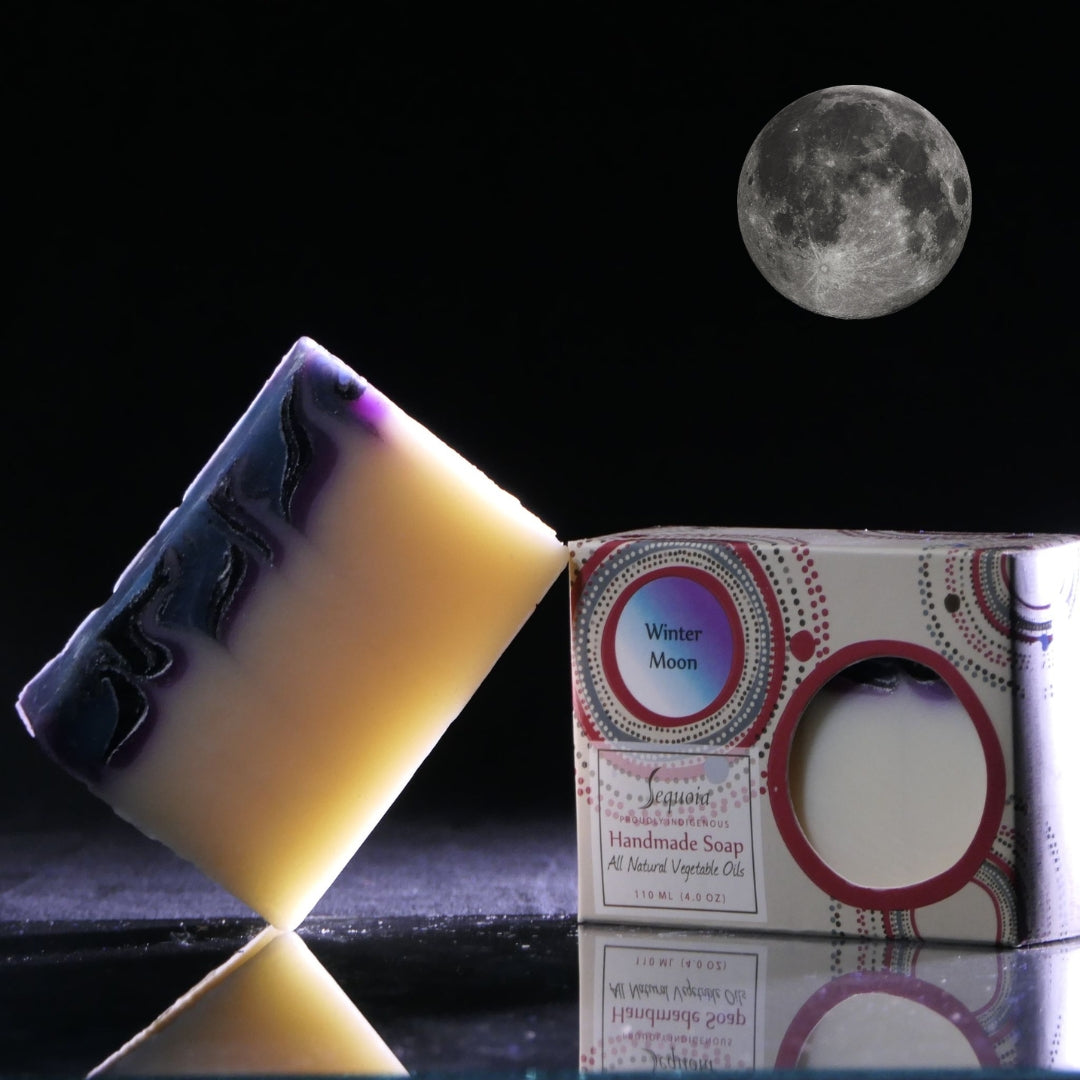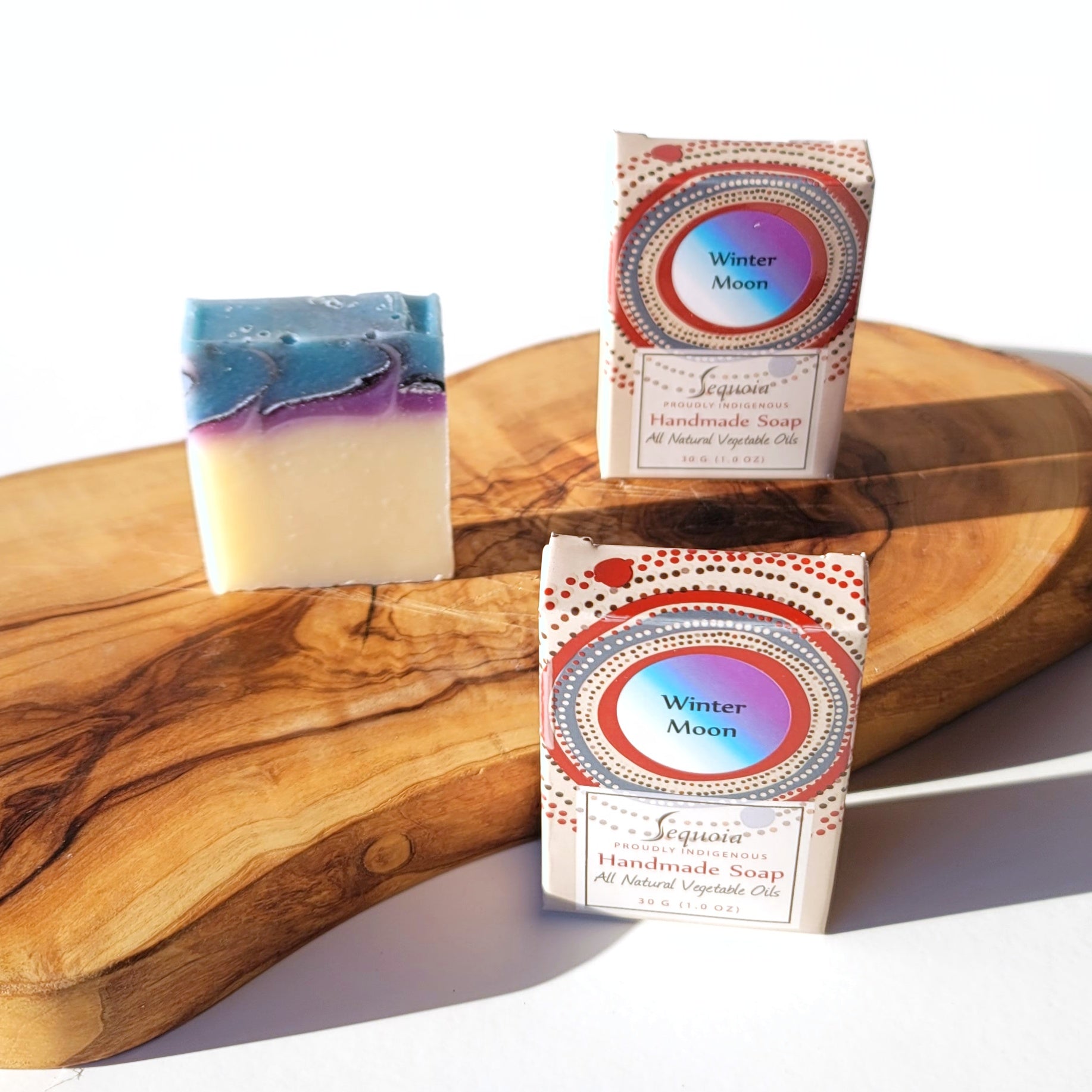 Winter Moon Soap ***Limited Edition***
*You can also find our Winter Moon Soap in our Night Sky Four Soap Gift Set.*
Scent Family: Fresh/Outdoorsy

Description: Twigs and Forest
Details: A perfect winter scent featuring apple, lemon, ginger, fig, caramel, twigs and forest.
Our Winter Moon soap features "Moon Water" and activated charcoal as special ingredients. The water was left out for the light of the full moon to recharge it's moon energy into it.
The inspiration for Winter Moon is of northern snow on the ground lit up by the fullest of moons on one the longest of nights. Notice the colors featuring a bottom blanket of snow, with the night sky (activated charcoal, some shimmery mica as twinkles in the night sky)

Officially launching on Dec 7th, 2022, the last full moon of the year. This is a fresh outdoorsy blend, with hints of forest scented with the imagination of walking out of a winter forest into a snowy clearing. 
• hydrates dry skin
• made with organic shea butter
• made with organic castor oil
• 98% natural ingredients
• contains moon water
• contains activated charcoal
Directions: Use daily in bath or shower. For a longer lasting bar make sure you do not leave in a puddle of water where the soap may become soggy. Or even better, alternate between 2 bars so that there is an extra day of drying time between uses.
Size/Weight: 4 oz / 1 oz
Ingredients: Canola Oil, (Moon) Water, Coconut Oil, Olive Oil, Sodium Hydroxide, Organic Shea Butter, Organic Castor Oil, Stearic Acid, Fragrance Oil, Activated Charcoal, Titanium Dioxide, Mica, Blue #1
• Natural Ingredients
• Safe Synthetics
Awesome Purchase
Smells great and looks beautiful! Will be buying again and would strongly recommend.
MY gift
I gave these to my wife as an anniversary present she loves them.